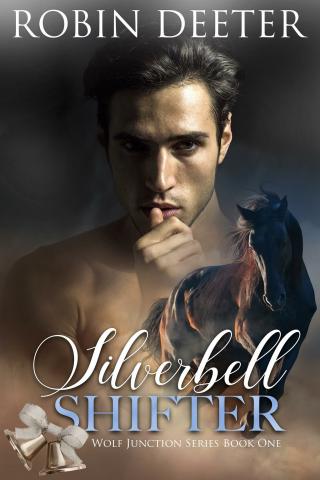 - January 22, 2019 /PressCable/ —
Romance author Robin Deeter announced the launch of book one of Wolf Junction Series, "Silver Bell Shifter", which follows the story of Riley Flowers who moves to Wolf Junction, Nebraska, and is intensely drawn to shy Calvin Lightfoot. A native of Bloomsburg, Pennsylvania, Robin Deeter ia an author of Western Historical novels, paranormal romance and contemporary books.
More information can be found at https://www.amazon.com/dp/B07M62WJWV.
Wolf Junction Series is a Western contemporary, shifter/paranormal book series with a lot of humor. Book one covers the love story between Riley Flowers and Calvin Lightfoot. Although Calvin has been burned by lost love before and does not want to fall in love again, everything changes when Riley enters his life.
Throughout the book, readers will discover to what lengths Calvin is willing to go to have Riley for his own and whether she will be able to accept the shifter side of him and come to love the man within.
Robin Deteer attended Full Sail University, where she perfected her craft. Describing her writing, she explained: "I'm a former script writer and I write my books as though they are a TV episode or a play. You'll 'see' each character's reaction to other characters or whatever is going on in the story."
She is currently writing two other book series, the Chance City Series and the Paha Sapa Saga. In between writing her historical western and contemporary romance novels, she also pursues her love of music and theatrics with local performances.
A satisfied reader said: "I don't usually read this type of book but I am an avid fan of Robin Deeter and her writings. So I decided that if Robin's name was on it, it was bound to be good. I was not disappointed. It was indeed a good story and a beautiful love story. I highly recommend it for a very quick and entertaining read. Bravo Robin you did it again!"
Interested parties can find more by visiting the above-mentioned website or https://robindeeter.com and https://www.facebook.com/authorrobindeeter.
Release ID: 473240