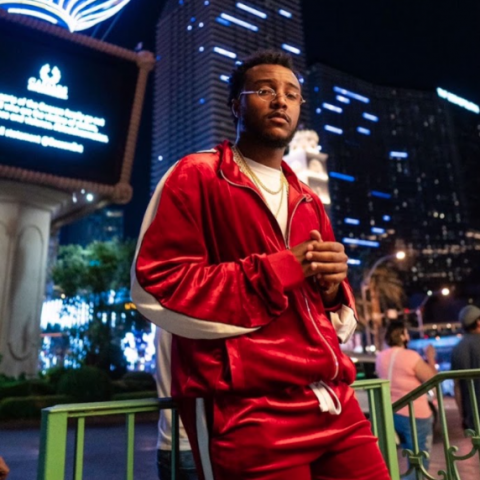 - June 9, 2021 /PressCable/ —
Upcoming American hip-hop artist, Torrati, announces his latest single, "$timmy". The gritty track talks about Torrati's struggles while waiting for his stimulus check from the government in the middle of the pandemic.
More details can be found at https://open.spotify.com/artist/1aBPRzXbKS1l1aj2MxIGsK?si=aZ476jnHRNCyAFs5M9KAXg&nd=1
The recently released track was produced by Emjay Beats and features lyrics written by Torrati himself. The young artist talks about the challenges he faced not having a regular job during the current health crisis and waiting for some sort of financial assistance from the government. The song speaks about Torrati's anger, confusion, and fear just trying to survive.
The heightened emotions felt by Torrati are reflected in the song's distinctive beats and edgy sounds. He goes on to say that after his car was almost repossessed, he began feeling anger towards the U.S. government for their slow response to help those in need. $timmy bares his frustration of being helpless and seeing other people struggling, knowing that one is in the same position.
Jordan Dell Wicks was born and raised in Riverside, California, and always had dreams of being a recognised hip-hop artist. He took on the stage name of Torrati and began rapping, writing, and producing his own songs in local clubs before he developed his unique style. He released his debut track in January 2021 to critical acclaim.
Since then, the young musician has been focused on developing his style. He says that with $timmy, listeners can appreciate his trap musical influences blended with heavy-hitting bars. The unusual combination creates a distinctive melody that accurately portrays Jordan's (Torrati) feelings during the pandemic. Further details can be found at https://www.youtube.com/channel/UCOtmeOULTUYRuNmW76q8NSw
"$timmy may seem like a contradiction to some", says Torrati, because while it talks about being thankful for the financial aid, it also speaks about his annoyance at the government for their delay. Still, the hip-hop artist explains that life is often a combination of emotions, sometimes with conflicting ones being felt at the same time.
The new track can now be heard on all major streaming platforms.
Interested parties can find more information at https://www.instagram.com/torratti/?hl=en
Release ID: 89026146