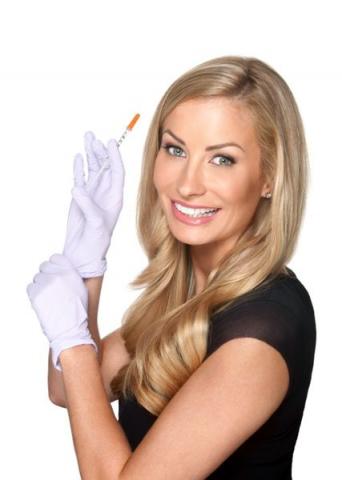 - December 21, 2020 /NewsNetwork/ —
BCRN Aesthetics, a medical spa based in Houston, Texas, has launched its new services providing skincare and cosmetic injectables for clients in River Oaks and surrounding neighborhoods.
More information can be found at https://www.bcrnaesthetics.com
This latest announcement aims to provide professional and experienced injectable services for a variety of skin concerns.
BCRN Aesthetics is home to Houston's leading advanced aesthetic injectors, including owner Bri Collins. Collins launched the company to offer cosmetic injectables, advanced skincare specialties, and non-invasive procedures under the medical supervision of Dr. Young Cho, board-certified plastic surgeon and owner of Integrated Aesthetics.
BCRN Aesthetics offers several neuromodulators as part of its injectable services. Two of these are Botox and Dysport, both of which temporarily relax the muscle in the target area to soften the appearance of lines and prevent further wrinkles from forming.
The injection of Botox or Dysport is a minimally invasive procedure that can be used to reduce the appearance of lines caused by frowning as well as stubborn lines around the corners of the eyes, the upper lip, wrinkles in the neck area and more. Neuromodulators can also be used to treat excessive sweating, a condition known as hyperhidrosis.
More information on Botox and Dysport injections for the eyes and jaws can be found here… https://marketersmedia.com/river-oaks-tx-aesthetics-botox-dysport-injection-eyes-and-jaw-services-launched/88986485
The BCRN Aesthetics medspa serves River Oaks, West University Place, Uptown, Bellaire, Galleria, Midtown, Montrose, Upper Kirby, the Museum District, Memorial, the Energy Corridor as well as several other suburban areas around Houston, Texas.
The company assures its clients that all members of staff comply with the latest safety protocols required to mitigate the spread of the novel coronavirus.
Bri Collins has many years of experience injecting in the industry and serving clients throughout Houston. BCRN Aesthetics has quickly developed a strong reputation for professionalism and service quality, as indicated by its numerous positive customer reviews.
A satisfied customer said, 'I had never had Juveau or Dysport/Botox – I had tons of questions and the nurse had all of the answers. She walked me through every step of the way. She was very transparent about what to expect and was gentle during the process. She even checked up on me throughout the next couple of days. '
Interested parties can find more information at the websites above or at https://recentdiscovery.com/news/west-university-place-tx-botox-aesthetic-beauty-cosmetic-treatments-launched/0246135
Release ID: 88990805