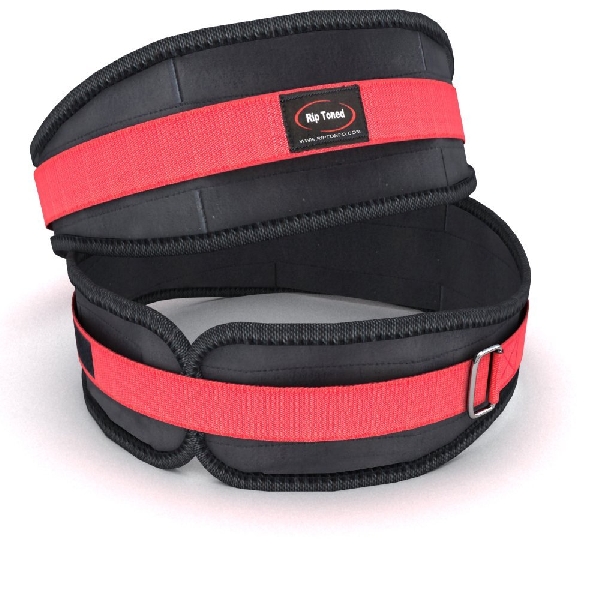 - March 24, 2015 /PressCable/ —
The Rip Toned weight lifting belt has been around for a year now and hundreds of customers have given their remarkable feedback on this product. As a gesture of gratitude for the support they've received Rip Toned is running a discount promotion not only for the weight lifting belt but on their other weightlifting and fitness products as well.
Rip Toned launched two new products last year—the compression knee sleeves and the pink and black lifting straps for smaller wrists. These two new weightlifting products are also part of the running promotion. All customers who will get the product on discount are still entitled to the bonuses regular customers get, such as the free ebook about "Rockin' Abs Guide" and "Low Carb Diet Guide" from bodyperformance.net Kevin Weiss. The bonus also includes the tutorial on how to properly use the product as well as information about the lifting straps, knee sleeves, and weight lifting belt.
The company recently issued several coupon codes all over the internet particularly for Amazon users. Some of the discount coupon codes are also available in Rip Toned's social media accounts particularly on Instagram. The weightlifting and fitness company is encouraging weightlifters and fitness enthusiasts who have Instagram accounts to follow Rip Toned (@RipToned) and take advantage of this limited-time promotion. Sports and fitness bloggers have also connected with the company giving discounts to their followers.
Customers also get the lifetime replacement warranty and a free membership on the soon-to-launch Rip Toned VIP membership club website where members could get free access on useful information about weightlifting and fitness, videos, graphics, as well as updates on their new and upcoming promotions and more. All Rip Toned products are available at Amazon.com and Shopify. They are also directly selling their products at their company website RipToned.com. All feedback from customers who have used their products can be found on their Amazon store page and is a good reference for those who are thinking of buying their products.
Rip Toned is committed to helping weightlifters and aspiring ones to reach their fitness goals and sculpt the physique of their dreams. Rip Toned lifting straps are quickly taking the industry by storm. Rip Toned lifting belt adds pressure to the abdominal area, keeping the form true while protecting the core area and safely maximizing weightlifting potential. Rip Toned knee sleeve serves as an effective compression tool and promotes muscle recovery and proper blood circulation while reducing potential injury.
https://www.youtube.com/watch?v=y6H294B9IP4
Release ID: 77098