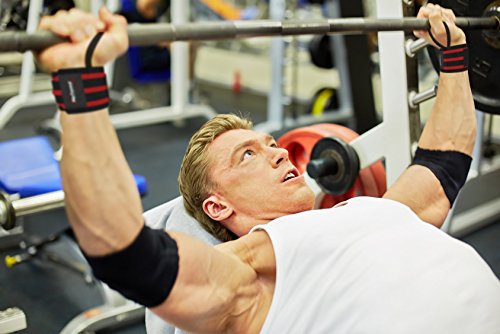 - September 21, 2016 /PressCable/ —
Rip Toned, top selling brand of fitness products on Amazon.com is unveiling its products in United Kingdom. The company has recently announced its expansion to cater to the needs of athletes, weightlifters and fitness enthusiasts in United Kingdom.
With the growing number of weight lifters and fitness enthusiasts in the UK, Rip Toned is pleased to launch its successful line of weight lifting products on Amazon.co.uk. Its best-selling wrist wraps are all the rage after a year of its release. The company, which prides itself on well-made fitness gear, says their high performance wrist wraps enhance workout routine and wrist strength without compromising safety. It's said to get rid of disastrous lifts & protect wrist joints from injury in lifting heavier weights such as bench press, deadlifts, cleans, jerks, shrugs, overhead or shoulder press.
Rip Toned is also known to deliver excellent customer service. An Amazon customer, Jesus Cortez, commends the company's product and service said, "Highly recommend these wraps. The customer service was great very impressed by them. I will continue my loyalty to them. Very impress with the service I can't say enough!!!"
Another Amazon customer, Avid Fisher, who was unconvinced at first revealed, "Great wrist wraps and the customer service is PHENOMENAL. At first I was unsure about this wrist wraps because of their low price, but once I received them I knew they were the real deal."
Mark Pasay, Co-Founder of Rip Toned says they stand by the company's mission to provide positive buying experience to their customers. Apart from attention to customer satisfaction, the company has been a provider of relevant free content on the web as value-added bonus such as this YouTube video https://youtu.be/VmS1XqCulCY. He shares, "To express our gratitude to our customers, we provide helpful online content for free. At Rip Toned, we are driven to offer quality products and content to aid our customer's fitness goals."
Rip Toned products are backed with lifetime replacement warranty with free web content which includes images, videos, instructions, workout routines and more.
Rip Toned weightlifting and fitness gear are now available in Amazon.co.uk.
Release ID: 133646