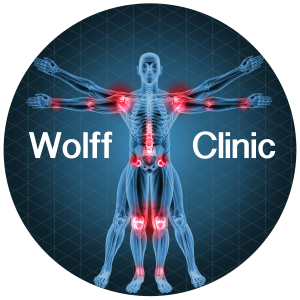 - February 27, 2017 /PressCable/ —
Wolff Clinic Richmond, Surrey, is proud to announce that it now treats problems with the Shoulders, Knees, Wrist & Hands, Ankles & Feet, and Hips. This is in addition to the Upper and Lower Back, and Neck treatments that they have been offering since 1992.
Those within and around the Richmond, Surrey area that are looking for chiropractic treatments don't need to look any further than Wolff Clinic Richmond. The clinic is easily accessible, and has been helping the local community in Richmond and Twickenham, with the highest standards of healthcare for many years.
They provide patient-centered care where they focus on the whole person, their physical and emotional needs as well as life issues, with compassion and caring. They can also recommend rehabilitation, exercise classes, massage therapy, nutrition and lifestyle training.
Wolff Clinic has developed a simple process that makes patients feel better in no time. The process also empowers patients to take charge of their own well-being. They diagnose and treat conditions which are due to mechanical misalignment/dysfunction of the spine and joints, and their effects on the nervous system.
The first step in their treatment process involves the identification of the weak areas with a comprehensive evaluation. After this they work with the patient to develop and implement a plan of action. After treatment, they continue working with the patients to prevent re-injury and to enhance their daily performance.
At Wolff Clinic, patients can expect to be given the respect they deserve to optimize their performance and health needs and to empower them to live the healthiest life possible.
" Suffering for years with pain in my fingers which made working on the computer absolute hell. The treatment at Wolff Clinic fixed the problem immediately and it has not returned," says Elspeth Garner, a recovered patient from Kenley.
All doctors at Wolff Clinic have a post-graduate education. This enables them to understand patients' problems and to give them very specific explanations and diagnosis for why they have pains and aches and problems with their muscles and joints. Wolff Clinic offers integrated holistic treatment individually tailored to the patient.
About Wolff Clinic
Wolff Clinic was founded in 1992 to offer chiropractic treatment to people within and around Richmond, Surrey. It is not an average Chiropractic Clinic. They provide effective pain free treatment for all muscle and joint problems.
Media Contact:
Physical Address: 349 Richmond Rd,
Twickenham, TW9 2ES
Phone: 0208 744 9117
E-mail: akerr@online.no
Website: www.wolffgroup.com
Release ID: 172894