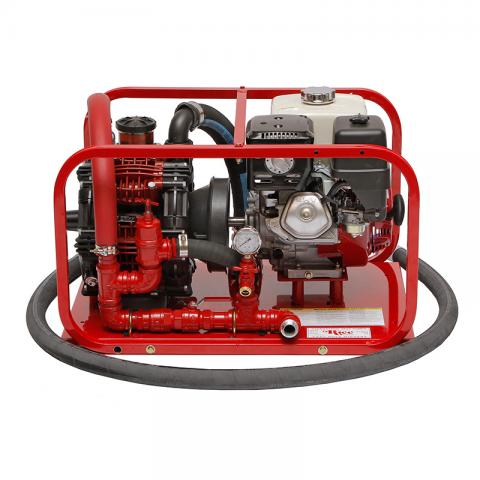 - December 24, 2021 /PressCable/ —
In 1976, RICE Hydro, Inc . founder, Allen Rice, developed and patented the first Hydrostatic Test Pump. The original model was the RP-1 Hydrostatic Test Pump, and it took a year to develop, manufacture and test to ensure that proper regulation of pressure was achieved. RICE Hydro, Inc. Hydrostatic Test pumps are primarily used by the construction industry for testing water and gas lines.
Why are RICE Hydro's Hydrostatic Test Pumps Unique in this industry? High-quality products are RICE Hydro's top priority. They are the original manufacturer of Hydrostatic Test Pumps, and it is their premier product and main focus. RICE Hydro offers advanced design and special orders of their Hydrostatic Test pumps. They work to meet the unique requirements of their customers and offer 30+ regular units and over 100 types of special configurations.
RICE Hydro Inc., located in Carson City, Nevada, has the highest quality Hydrostatic Test pumps on the market. The all-inclusive product is ready to go when the customer receives it. It offers a self-regulated design, integrated safety stops, and a full warranty. One of the best-selling series in this category is the Diaphragm Series. The DP-series, Diaphragm Hydrostatic Test Pumps offer pressure ranges up to 600 PSI, and flow rates up to 56 GPM. Designed as a medium pressure, large volume unit capable of testing up to 96″ and above diameter lines.
What are the key benefits of hydrostatic test pumps? They are the highest quality units on the market, offering 1 year, 3 year, and 5 year warranties (varies by product) as well as the best customer service in the business.
Ranked #1 in the U.S. and across the globe! RICE Hydrostatic Test Pumps are used by contractors, rental yards, municipalities, factories, oil and gas plants, and fire departments. Even the U.S. military depends on the RICE Hydro line of Hydrostatic Test Pumps.
Over the decades, RICE Hydro Inc. has distinguished itself as the industry leader in innovative, superior high-quality products, designed to make the contractor's life easier, and supported by exceptional customer service.
Release ID: 89057845