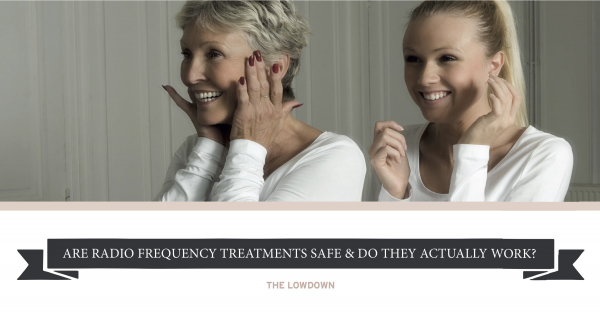 - December 14, 2018 /PressCable/ —
Tej & Co has today released a free infographic report titled: "Are RF Treatments Actually Safe & Effective?". This report aims to to show how EndyMed's skin tightening treatment is one the safest and most effective methods for skin rejuvenation on the market. It also releases some interesting data into the biggest cosmetic ageing concerns for females, as compiled by Tej & Co.
The infographic report has been made openly available and at no cost by Tej & Co. It's available to the general public and thought leaders within the skincare market, and anyone with an interest in non-surgical skincare.
The report was also written with a specific focus on individuals who are interested in the best skincare for anti-ageing since Tejinder Ghag, author of the infographic, believes "Looking younger is an ongoing battle against nature's force, but it's hard to know the safest and most effective methods of skin rejuvenation. I believed it only important to share the lowdown on this clinically proven treatment in an easily laid out format."
When asked about why they released the report at this time, Tejinder Ghag, Founder at Tej & Co said: "The treatment delivers truly remarkable, natural and long-lasting rejuvenation results; with this treatment, there are no concerns about downtime, pain or safety. The treatment, courtesy of EndyMed's powerful technology helps overcome anti-ageing worries, without the dangers of surgical treatments. The infographic itself is here to show all the key facts to those interested in this latest anti-ageing and skin rejuvenation treatment"
Interested parties can find the infographic report, for free, here.
Tej & Co was founded in 2002 and is a knowledgeable and trusted clinic that offer their clients the best advice and treatments for hair removal and skincare. It is best known for a passion for results driven treatments and over the years, seeing so many people suffer with skin problems, or unwanted facial and body hair, Tej & Co use a number of systems in order to treat problems effectively.
Its unique position within its industry gives it the authority to produce such a report on safe, non-surgical skincare options because since day one it has always aimed to offer tailor-made solutions to problem skin and unwanted hair growth to men, women and transgender clients. They invest in the latest, proven systems and consistently keep updated on the latest trends and health relating to hair removal and skincare. It's a perfect option for those looking for an alternative, proven solution to popular treatments such as skin tightening facials.
For example, the infographic aims to demonstrate that RF skin tightening treatments is one the safest and most effective methods for skin rejuvenation in the market. It provides valuable information to the reader that will ultimately benefit them by comparing the greater benefits of RF treatments in comparison to surgical alternatives such as botox. This insight simply wouldn't be possible, or their advice nearly as effective, without the 16 years spent in the hair removal & skincare industry so far.
More information on Tej & Co can be found at https://www.tejandco.co.uk.
The Infographic Report "Are RF Treatments Actually Safe & Effective?" can be viewed at: https://www.tejandco.co.uk/rf-treatment-infographic.
Release ID: 458711