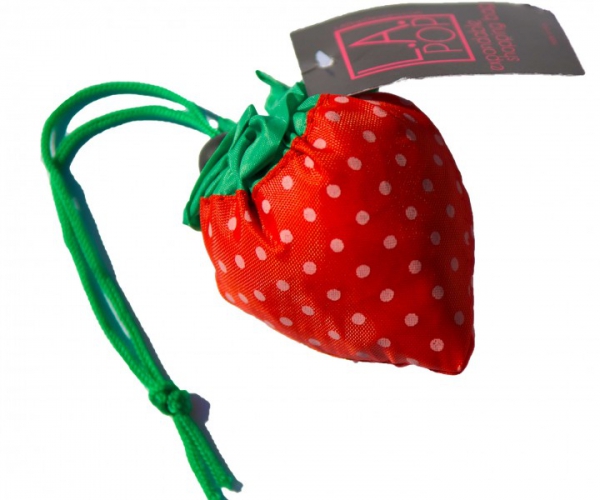 - August 25, 2016 /PressCable/ —
A retailer of reusable shopping bags has recently taken action that backs up his claims of doing what he does because he firmly believes in doing all he can to protect the environment. He donated 300 reusable shopping bags to the Vegan Street Fair, which will be held in North Hollywood, California September 2nd and 3rd from 5 p.m. to 12 a.m.
"Plastic disposable bags are ruining our environment," says the retailer. "And that breaks my heart because the solution is so simple. If everyone carried reusable grocery bags instead of relying on plastic bags, it would drastically reduce the amount of damage currently being done to our environment."
In fact, most experts agree that the massive amount of plastic bags thrown away each year are harming not only the environment, but mammal and sea life as well. "I just read a news story this morning that says whales are suffering because their stomachs are lined with plastic," says the retailer. "And I just don't think that's necessary."
The Vegan Street Fair is "such a unique event brand and we strive to introduce as many new vegan opportunities to vegans and non-vegans alike in the form of food, fashion, cosmetics, and literature," says Karla Bustos, a person in charge of promotions for the event.
The retailer says he believes the Vegan Street Fair and his company are the perfect collaboration. "I'm sure most of the attendees already use reusable shopping bags, but I'm not sure they carry bags as colorful and fun as the ones I donated." His bags are shaped like fruits and veggies and come in colorful colors. The bags also fold up neatly and are small enough that they can be carried in a purse, or even a pocket.
About: MJH Innovations is seller of quality products that make people's lives easier. It is their company philosophy that good products shouldn't cost a fortune, and they work hard to provide quality products to consumers for reasonable prices. Shoppers can find many of their products listed on Amazon Prime.
Release ID: 129419