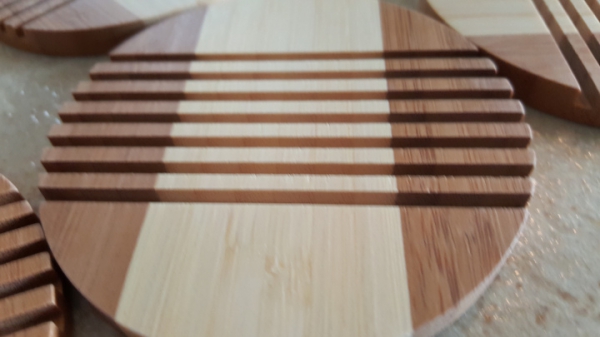 - February 25, 2017 /PressCable/ —
In an effort to do all he can to call attention to the environmental issues the world is facing, one retailer is asking people to think before they purchase products. "It's too easy to buy products that are made of materials that will sit in landfills for decades without degrading," says a spokesman from MJH Innovations, an online retailer that sells eco-friendly products like bamboo coasters and reusable shopping bags. "But the fact is that there are plenty of quality products that are made from sustainable materials that will, in the end, make the world a better place.
Environmentalists have been sounding the alarm for some time about the pollution that is overtaking the planet. For example, plastic pollution is becoming such a problem that millions of marine life animals die from it every year. What's more, deforestation and soil erosion are huge problems that will affect generations to come.
"The trick is to purchase products that are made from sustainable materials like bamboo," he says. "Bamboo is not only stronger than steel, but it only needs to be planted one time, which eliminates soil erosion and the need to replant the grasses over and over again. And that's good for the environment, pure and simple."
The majority of the world uses bamboo for housing construction, which signifies just how strong it is. In the US, people use the grass to make cellphone cases, sunglasses, wood flooring, furniture and household items such as bamboo coasters.
"Bamboo products are a win-win situation for everyone," he says. "The consumer gets a beautiful product, and the environment gets a break for products that only do it harm."
About MJH Innovations: MJH Innovations is seller of quality products that make people's lives easier. It is their company philosophy that good products shouldn't cost a fortune, and they work hard to provide quality products to consumers for reasonable prices. Shoppers can find many of their products listed on Amazon Prime.
Release ID: 173098