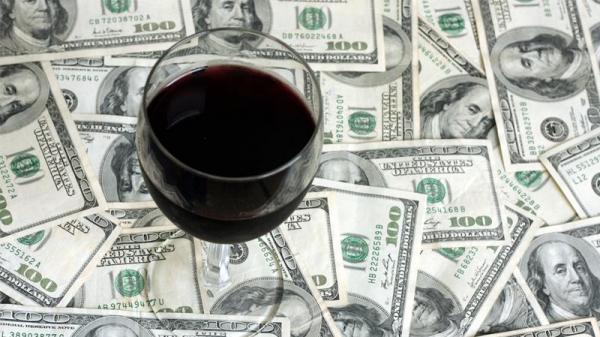 - April 21, 2020 /PressCable/ —
Restaurants and wine retailers wanting to sell their wine collection in the time of COVID-19 have a better option. Big Hammer Wines delivers more for people wishing to sell their collections.
Given the situation with the coronavirus, many individuals and businesses, including restaurants, are considering selling their wine collections to raise needed funds.
Emails abound with restaurants slashing their retail wine prices to draw customers. Individuals who have lost jobs may need a short-term cash infusion to tide them over. Selling a wine collection is an excellent way to raise quick cash.
Anyone who might need to sell their wine wants to get the most money, quickly and easily. In the past, the process was long and complicated. Big Hammer Wines has expanded its wine program for evaluating and trading wine to give sellers exactly what they want.
"Because the need is becoming acute, we want to provide an easier and faster way for people to turn their wine into cash," says owner Greg Martellotto. "Our processes are streamlined and fast, and we run on very low margins. We can offer collectors, restaurants, or retailers better pricing and quicker turn-around than other wine buyers."
Big Hammer Wines operates with deep industry experience and is a trusted partner in the trade. Their expert team of winemakers, sommeliers, and professionals come from all parts of the industry.
Because of their experience, Big Hammer Wines has the reach to make the most profitable deals. They work with importers, wholesale distributors, retailers, restaurants, and consumers.
They can quickly evaluate a wine collection, make an offer, transport the wine, and process the payment.
There are no upfront costs for evaluation, and there are never any hidden fees or charges. After appraisal and verification, Big Hammer pays for the wine without delay.
Big Hammer Wines offers sellers better returns due to a direct-to-consumer business model that cuts out the middlemen.
Evaluation and Trading Program
– purchases full or partial collections
– upon evaluation and delivery, makes an immediate payment
– no waiting for the wine to sell
– a unique, low-cost business model ensuring the best price for sellers
– a fast and easy process
– no hidden or excess fees, completely transparent
Collectors now have a better option for selling their wine with Big Hammer Wines.
ABOUT Big Hammer Wines
Since its launch in 2009, Big Hammer Wines has been committed to sourcing wines of exceptional quality and value, at every price point, from around the world and the U.S. Big Hammer Wines has been recognized by Inc. Magazine as one of the fastest growing companies in the U.S. in 2018.
To learn more about Big Hammer Wines, visit the website: https://www.bighammerwines.com/.
Release ID: 88954349