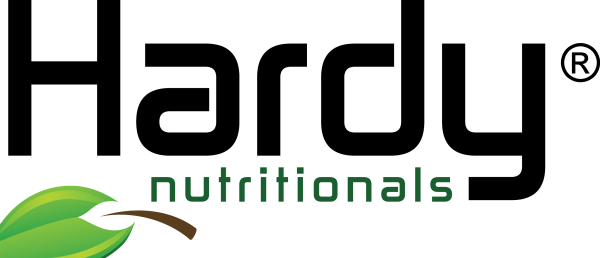 - July 21, 2020 /PressCable/ —
Research Proves Micronutrient Formula Effective Mood Disorders
Hardy Nutritionals is the formulator of a very unique complex of vitamins and minerals called Daily Essential Nutrients. These broad spectrum micronutrients are clinically proven to improve mood, stress, focus, and anxiety and have been recommended by health care professionals all over the globe.
Hardy Nutritionals' flagship supplement is reported to be the world's most research-backed multivitamin-mineral supplement for mood and mental health. The company has several peer-reviewed, independent studies that back their powerful multivitamin-mineral formulas for use against psychiatric symptoms stemming from post traumatic stress disorder, bipolar disorder, depression, and ASD in adults and children. They even have a double-blind study proving their formula works for ADHD by improving attention and focus. [1]
How does it work? Through a scientific approach, Daily Essential Nutrients addresses the root cause of these disorders. The micronutrients help the body to function optimally at the source of the anxiety and hyperactivity.
"I've found it to be extremely useful for patients with autism, schizophrenia, bipolar disorder. These individuals tend to respond very quickly, and they do experience significant benefits," said Dr. Aruna Tummala, psychiatrist.
Unlike most other supplements, Daily Essential Nutrients is packed with every single vitamin and mineral that science has shown to be essential for humans. Each ingredient is offered at the optimal therapeutic level in a highly bioavailable format, well within safety guidelines. Daily Essential Nutrients is also soy-free, dairy-free, non-GMO, gluten-free, nut-free, sugar-free, and vegan.
"The difference in my son is undeniable. It's not a magic wand, but it makes it possible for him to maintain for a much longer period of time. With him, it's the difference between absolute chaos every day and living a life that is doable," explained Annalisa, mother of ten.
According to their website, "Hardy Nutritionals® multivitamin-mineral products are powered by our proprietary NutraTek mineral delivery technology, which combines each mineral with specialized organic molecules—just like nature—to optimize absorption and distribution to body cells. Our flagship supplement, Daily Essential Nutrients, is widely considered to be the most research-backed micronutrient treatment for mood and mental health in the world."
For children and adults struggling with mood swings, it's natural to feel unsure of what will help. Backed by trusted research studies, Daily Essential Nutrients provides an alternative to medications without the long list of side-effects often associated with treatments. Visit try.hardynutritionals.com today to learn more about Hardy Nutritionals.
Sources:
[1] Vitamin-mineral treatment improves aggression and emotional regulation in children with ADHD: a fully blinded, randomized, placebo-controlled trial. Rucklidge JJ, Eggleston MJF, Johnstone JM, Darling K, Frampton CM. J Child Psychol Psychiatry. 2017 Oct 2.
Release ID: 88969100