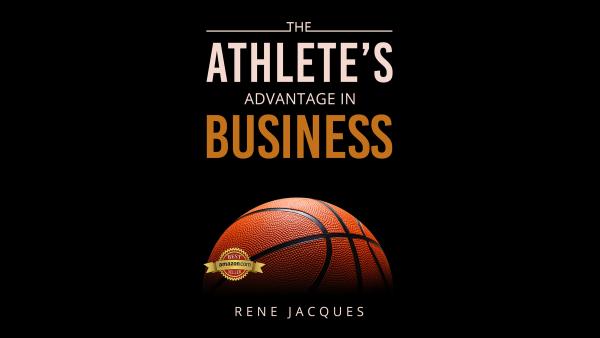 - November 25, 2020 /PressCable/ —
SACRAMENTO, CA, November 24 – Rene Jacques' book "The Athlete's Advantage in Business" has recently shot to the top of Amazon's bestsellers.
The book has been effective in helping the readers bring their skills from the sports field to the business world.
With his wealthy experience playing for the Sacramento State University and around the nation's best athletes and coaches, this author has worked with the skills necessary for sports and life in general.
"The Athlete's Advantage in Business" took a deep dive into how being a well-rounded person is the foundation of effective leadership.
Jacques has delivered his promise to impart how he used the insights he learned in basketball to thrive in the challenging business climate.
He generously shared how he established and maintained mental toughness and healthy routines, among others, and used these as an advantage in the competitive business arena.
Despite his feats as CEO, Jacques believes that there is always room for growth.
His learning continues as he also included in his book the techniques of other experts in the field.
The readers commended this aspect, noting that it offered various takes on leadership and cooperation essential in a flourishing business. It has also taught readers how to take competition as an avenue for self-assessment and improvement.
"The Athlete's Advantage in Business" has served as the readers' daily inspiration to keep working, reach their optimum potential and become their best selves.
While there is no easy way to success, Jacques has built the readers' deep desire to commit and do hard work to become better every day.
"My promise to you is that this will not be easy. If I've learned anything in my life, it's that nothing worth doing is easy. But if you decide to commit to doing the hard work, there is nothing we cannot accomplish," as Jacques stressed in his book.
"The Athlete's Advantage in Business" is available through Amazon's link: https://amzn.to/2H9UqdZ.
Having finished a Bachelor's Degree in Business, Jacques became the owner of three different corporations.
He lives for a mission to develop a relentless and unstoppable mindset that drives the pursuit of building a phenomenally successful business.
Release ID: 88987164