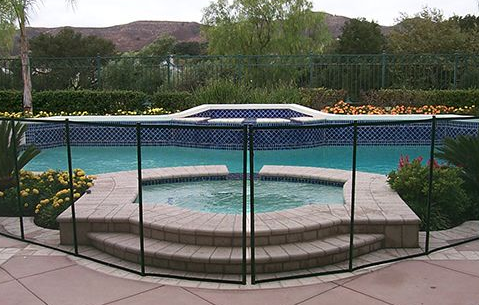 - June 18, 2016 /PressCable/ —
All-Safe Pool Fence And Covers http://allsafepool.com mesh pool fence allows for a safer solution. With the options of Automatic, Leaf, Event, Removable, Safety Net, Mesh, Pool Fences all are strong, safe and secure. Removable mesh pool fencing is the most popular safety product used for residential swimming pool safety. Mesh pool fences can be easily removed, are very versatile and very difficult to climb. Whether it's a pool, spa or water feature, the mesh material prevents climb due to fold deposits.
All-Safe has been installing mesh pool fences for over 20 years and has never had a reported accident. Removable mesh pool fences are also used and accepted by most foster care, child adoption, and social services for pool safety in a home where a child is being placed. They are often used to satisfy residential building code requirements for the home pool barrier. All-Safe pool fences use the absolute strongest and most tested materials and components in the industry. They offer the 2 strongest poles available when measured by break strength and mesh material that cannot be torn under normal circumstances.
All references to breaking strength refer to internal testing that was done as unbiased as possible. It was done at 2.5 feet up the pole (average shoulder height of a 5 year old). The test was performed with an in-line scale using constant/slow tension until poles broke or failed. So it has been proven by All-Safe, mesh pool fence is the safest way to protect children and adults. All-Safe Pool Fence's are Licensed, bonded and insured. Their trained installers proudly maintain a perfect safety record with zero reported drownings. All-Safe has a 5-star rating on Yelp, Google+ & Facebook and A+ on BBB and A on Angie's List. Trust All-Safe Pool Fence and Covers to do a wonderful job.
Release ID: 120045