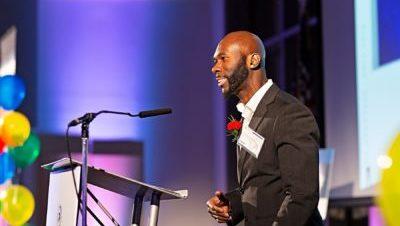 - August 11, 2021 /PressCable/ —
This organization is expanding its focus on wellness to include issues that have become evident during the pandemic. The latest Wellness Posture Workshop addresses the health challenges caused by the new world of virtual work, where a great deal of business is conducted without ever meeting in person.
More information can be obtained at https://www.getupngetfit.com/pages/contact-us
The virtual work that was forced by the pandemic is now the new normal in business. This new workshop from GetUpNGetFit Wellness Concierge will focus on how to sustain good posture and create a workspace that is better for physical health while working or meeting virtually.
Poor posture can result in spinal misalignment, pressure on nerve roots, muscle spasms, and more. In addition, this more sedentary way of working can cause cardiovascular and metabolism issues. Cognitive ability may also be impaired by the lack of movement.
Thomas Johnson from GetUpNGetFit Wellness Concierge is an Executive Wellness Coach and Certified Posture Specialist who will tailor these corporate workshops to a particular organization and present them in an engaging style.
Companies that participate in these workshops will also have the opportunity to contribute to sustainability and make a life-giving impact. For each company that GetUpNGetFit works with, they will contribute 365 days of solar energy access to schools in India.
About The Company
Social responsibility is part of GetUpNGetFit's mission, as they strive to impact at least 50,000 people per year. They focus primarily on the issues of poverty, hunger, education, gender equality, clean energy, and industrial innovation in partnership with B1G1, a group that vets possible projects.
The company works with celebrities, CEOs, and entrepreneurs to help them attain wellness in every area of life, both professional and personal. They discover a busy person's reason for what they do, help them eliminate negative habits, and build on or add new ones. The company also helps clients create a team of wellness professionals that will support their efforts.
In addition, they can assist employees by increasing productivity and alertness, reducing stress, and more through a variety of workshops like the new posture and ergonomics sessions. These workshops may reduce insurance costs through improved employee health.
Interested parties can visit https://www.getupngetfit.com/pages/contact-us for further details.
Release ID: 89041101