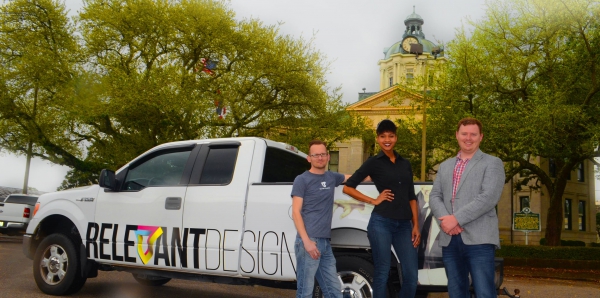 - May 16, 2017 /PressCable/ —
HATTIESBURG — MAY 5, 2017 – Relevant Design Studios, the leading source of Facebook advertising campaigns in Hattiesburg, MS area, builds on its strategy to offer expanded access and more content to the industry by introducing a rebrand of its web presence which will include a richer, more streamlined experience and the ability for readers to access Relevant Design with ease.
The new site is part of Relevant Design's ongoing commitment to continually evolve its advertising to serve the needs of the marketing community. Further additions to Relevant Design services include offering Facebook Advertising and Social Media Advertising under a new name, Relevant Design Advertising. It will launch in conjunction with the new site.
Visit relevandesignadvertising.com for more information
"We're committed to helping modern marketers manage on a global scale. We're demonstrating that commitment today with our new site design and case studies. And everyone will see more from Relevant Design in the months ahead," said Nik Ingram, Founder/President Relevant Design Advertising.
Harvey Tullos, A-1 Buildings added, "They've created more business in three weeks, than normally can generate in 3 months! They were the perfect solution for helping grow this company through Facebook advertising."
"The goal was to create a vehicle for Mississippi that would guide business owners the chance to grown on the ever-growing social media universe simply and enjoyably." said Jeffrey Kenny, Operations Manager Relevant Design Studios.
Among the features clients will see are:
◦ Increased reach into markets untapped by tradition marking methods.
◦ Simplified targeting to the specific audiences clients want to reach.
◦ Relevant Design product information, including live posts, and agency reporting, are integrated into Relevant Design's arsenal of tools to help others grow.
◦ Increase revenue generation at the tune of put $1 in and get $5 out.
A more visually rich creativity brings to life the best brand ideas from around the world, as chosen by Relevant Design's copywriters. It also now includes the ability for agencies, marketers and production companies to upload their work into Relevant Design Advertising, which can be browsed by marketer, agency and creative credits. Additionally, there are options to promote work across facebook.com and instagram.com through a new paid model.
Relevant Design Advertising is recognized as the leading global advertising specialist, analysis and intelligence for the marketing and media community in Mississippi. Relevant Design Advertising includes ongoing support of strategic topics for marketers from mid to large companies of the world's best creative. The 15-year-old marketer produces significant marketing products, including the Jones Companies, and XPO Logistics.
Release ID: 199814