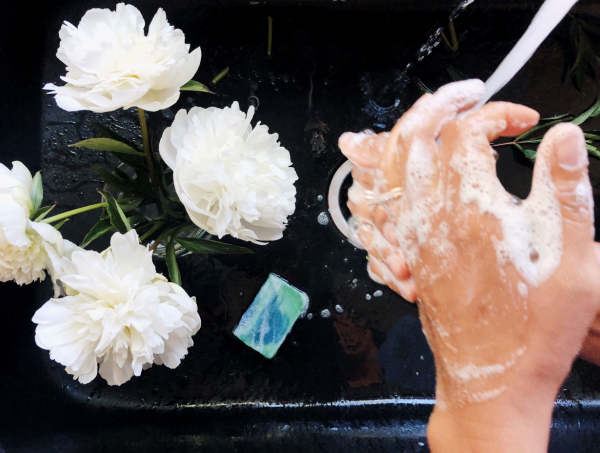 - July 23, 2020 /PressCable/ —
Online retailer Aroma Seize has launched its reiki infused, environmentally friendly soap and scented candles. The products have a calming effect that helps with relaxation and stress reduction for users, especially during these uncertain days.
More information is available at https://www.aromaseize.com.
The newly launched products support a healthy and environmentally friendly lifestyle. All products are paraben and phthalate-free as well as being non-toxic.
The company carries a wide selection of artisan soaps that are calming, nourishing and soothing for sensitive skin. Products such as honey vanilla oatmeal soap bars are infused with natural essential oils and soothe red, dry and irritated skin. Honey's natural minerals are wonderful for the skin and an excellent choice for children.
Another popular choice is Aroma Seize's detox natural soap bar. The black and white soap bar containing activated charcoal and bentonite clay is uplifting, bright, and clarifying.
This moisturizing soap bar is infused with natural essential oils, including lavender, lemongrass, cajuput, and eucalyptus citriodora. It can be used as part of a detox plan or daily to help purify the skin.
The company's non-toxic chemicals provide users with a seducing aroma. The black sea soy candle is a popular choice for a year-round scent that is perfect in any season.
It provides a sweet and salty scent with a gentle undercurrent of amber and vanilla. The candle is infused with natural essential oils, including cardamom seed oil and clove leaf oil.
Another top seller is the lemon verbena soy candle. The scent begins with tangy lime, grapefruit and lemon before ending with a soft, woody musk that creates the perfect sophisticated citrus fragrance.
This fresh candle is perfect for kitchens, bathrooms or any other room where a clean and purifying scent is desired. This candle is infused with natural essential oils, including citronella, lemon, grapefruit, orange, and clove.
Aroma Seize is a health-conscious soap, candle and aromatherapy company that takes great pride in hand-making high vibe, environmentally responsible, plant-based products.
The company sources ingredients from the Earth that nourish, heal and protect the body and are infused with healing intention and reiki energy.
Aroma Seize offers free shipping on order over $75.
For more information about Aroma Seize visit the website listed above or call 630-441-8183.
Release ID: 88969674