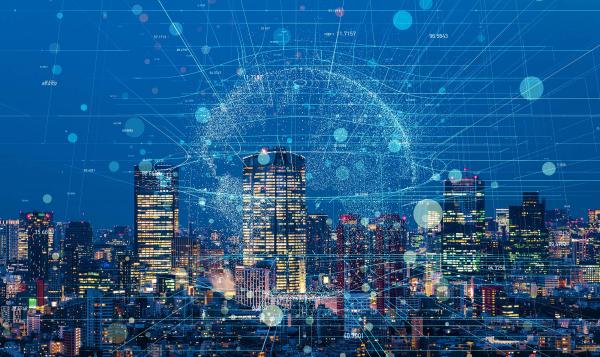 - November 24, 2020 /PressCable/ —
REI Capital Growth's final preparations to launch the sale of its two Real Estate Securitized Token Offerings (STOs) via Crowdfunding:
How to ensure Success? Here is a checklist of must haves:
– A smart business plan, that is new and different, tax efficient
– Experienced management team, with a great track record
– A large universe of potential investors
– Funding used to acquire institutional quality real assets in the US
– Cash flow positive and profitable within months of funding
– Transparency with Audited Financials
– Beneficial Ownership and SEC compliance securely recorded on the Blockchain
– Offering stable income and predictable growth
– First to offer International Small Balance Investors access to a US Commercial Real Estate Fund with Liquidity
While steadfastly advancing towards its launch date, currently anticipated in December 2020. REICG's founders have been working towards this goal for well over three years.
Will it be enough to succeed where others have failed? The REICG tagline is:
"Real Estate Investment Reinvented¨
Founder and CEO, Alan Blair believes that "It is like a carefully crafted secret recipe. It has to be perfect.¨ In addition to all the ingredients above, it is infused with his passion to serve faithfully every investor who places their trust in him. Towards that end, Mr. Blair has carefully selected successful partners with integrity, who understand and love the REICG business model and truly believe in it. Mr. Blair says "I will only select partners with the best reputations in the industry, because they enhance the reputation and trust of REICG and will help to ensure our success. It becomes a symbiotic and reciprocal relationship because our success will further the success of our trusted partners."
REI Capital Growth (REICG) is being joined by a growing team of trusted partners.
In September it was announced that after extensive research and review of existing blockchain digital asset providers to the real estate fintech industry. Vertalo was chosen as our digital asset transfer agent to design, launch and manage all the technical aspects of the investor on-boarding process. The challenge, that Vertalo readily accepted, was to build an "Invest Now" process that would enable a novice investor from anywhere in the world to complete an investment transaction from start-to-finish during a single on-line session, and to enable trading for future liquidity. It had to be easy, quick and in compliance with all securities regulations, to ensure a high success rate.
The following two security token offerings will be tendered under a Reg S exemption from SEC registration and will only be available to non-US investors.
– $50 million Equity STO: providing Growth
– $50 million Bond STO: providing Income
REICG wanted to give small balance, non-US investors around the world the exclusive opportunity to be first to participate in this new real estate fund. However, REICG does intend to pursue Reg A+ public offerings which will be available to all US investors in the near future.
The REI Capital Growth fund was designed based upon a thorough grasp of the complex web of regulations involved in the world of commercial real estate acquisition, syndication, securitization, taxation and blockchain STOs. REICG carefully selects partners that will enable REICG to deliver their investment products to investors around the world. The family of partners and their respective technologies are being assembled and curated in order to minimize expensive institutional barriers and provide liquidity for small investors. The goal is, to enable global investors for the first time, the ability to participate in the greatest asset class in the world; US commercial real estate.
Dave Hendricks, CEO & co-founder of Vertalo says his team is "excited to take on this assignment for the benefit of REI Capital Growth and its global investor base". https://www.vertalo.com
Alan Blair, CEO & founder of REICG says, "The blockchain visionaries have been saying from the very beginning that this technology will enable the democratization of U.S. commercial real estate and it now has."
"Real Estate Investment Reinvented"
REI Capital Growth is creating a new global paradigm for investing in US commercial real estate. REICG is revolutionizing the real estate investment market, in the same way that the introduction of the REIT structure in 1960, for the first time allowed small investors access to commercial real estate investments.
For more information: https://www.reicapitalgrowth.com
By: David Blankman Crowdvision Advisors
Release ID: 88986979