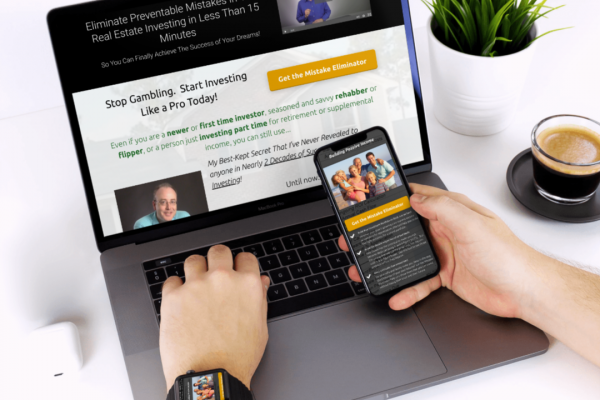 - November 18, 2020 /NewsNetwork/ —
Today Wealth Ignition Announced the new Mistake Eliminator SaaS platform has been revamped to account for expenses related to COVID-19 and other changes in the real estate market. Real estate investing is an industry driven by many factors and has been affected by restrictions in place in various localities in order to combat the spread of the virus.
More information about the software is available at: https://wealthignition.com/melsp
The software utilizes proprietary formulas developed by an experienced real estate investor and advisor. It evaluates real estate deals to provide simplified answers for investors to value properties. The company built its platform to assist investors evaluating deals from any mobile or tablet device or computer with an internet connection.
This new release features a simplified user interface and updated video training for new users. The new interface has been met with excitement from beta testers and existing subscribers.
"It allows for a much faster and much easier deal evaluation process," says Chad Barker, the founder of the company. "It's really just makes it simple for an investor to punch in the numbers and get back the information they need to make a decision."
As the name 'Mistake Eliminator' implies, the company focuses on helping real estate investors avoid financial mistakes in their investment deal analysis and structuring.
"The goal is to help people spot mistakes before they become costly, and help investors make smarter decisions based on more than just the typical 'back of the napkin math'," added Barker.
The software makes it possible for investors to evaluate deals for properties including single family residential homes, multifamily residential and small apartment complexes, larger apartment complexes, and commercial properties.
The company plans to offer a series of educational webinars to show investors the various capabilities of the software. Registration will be available via the company website when the webinar schedule is announced at a later date.
Complete information about the company and the Mistake Eliminator software is available on their website at https://wealthignition.com.
Release ID: 88986160