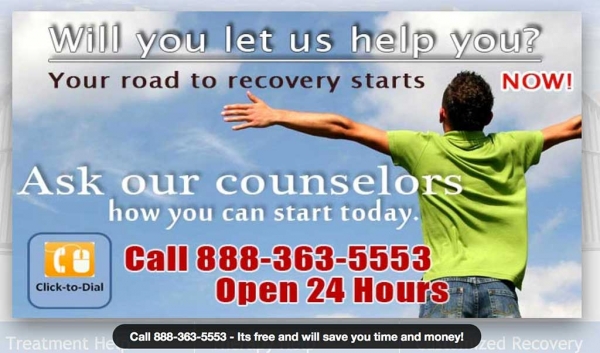 - July 21, 2015 /PressCable/ —
It's no secret that opioid painkiller abuse is skyrocketing in the United States. And because of certain provisions in the Affordable Care Act, more and more emergency room doctors are prescribing the addictive drugs in order to get better rankings from patents, which in turn provides them with more federal funding. But a new app, which is currently being tested on sixty patients and about to be released to the general public, may help curb some of those addictions. The app, which was developed by pain specialists at Brigham and Women's Hospital in Belmont, allows patients to track their pain levels, as well as their medication use. It can be used on patient's Android and iPhones, and so far, is achieving great results.
"This is exactly the kind of development we need to deal with the quickly growing drug abuse epidemic in America," said a spokesman from Sober Gateway Therapy and Treatment Center. "If an easy to download app is all it takes to prevent another person from succumbing to painkiller addiction, then it definitely has our stamp of approval."
Dr. Jamison, chief psychologist at the Pain Management Center in the same hospital says the app will not only track pain data from the patients and store it to their medical records, but it will also keep track of how often they use the medications, what side effects they have, and whether or not they realize an improvement in pain. This will allow doctors to better assess any potential risks for opioid abuse, he said. What's more, Dr. Jamison says that "Patients will get a sense that someone is really watching and supporting them. We want to find out how much that will make a difference. We also want to see if this app will help keep people out of the ER and reduce their pain."
In addition to tracking pertinent information related to pain management, the app gives information to patients about how to reduce their stress and relax. Patients will receive messages of encouragement via the app when their medication is reduced or regulated in some other way, and will receive suggestions if the app senses that the patient is experiencing a difficult time with their condition.
The sixty test patients were given the opportunity to sign up for an additional three months after the first trial period ended, and all sixty have agreed to continue using the app. "That's proof that this kind of technology is needed," said the Sober Gateway Therapy and Treatment rehab spokesman. "We can only hope that researchers, doctors, and scientists will continue to take this issue seriously. There are too many lives at stake not to."
About: Sober Gateway Therapy and Treatments offers numerous resources to help people permanently overcome the suffering and misery brought upon by drug addiction or alcohol addiction. The company believes in the right to start a new life and reclaim a person's health, sanity and sobriety. They offer free, confidential assistance by calling 888-363-5553 to all who are affected by addiction and substance abuse issues.
Release ID: 87272