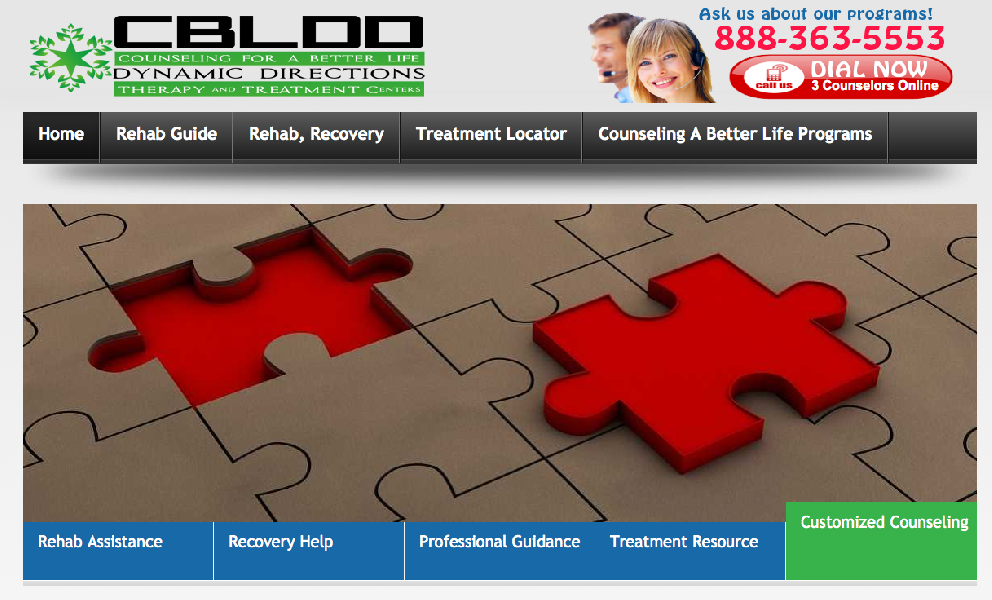 - June 10, 2015 /PressCable/ —
Sufferers of drug and alcohol addiction are far more likely to achieve long term sobriety if they choose the rehab and recovery program in their area that suits them best says an expert.
More information is available at http://www.cbldd.com.
The search for quality and effective rehab and recovery options can be a difficult one, largely because the problem itself is complex and complicated and just dealing with the issue can leave a person exhausted and overwhelmed.
Every person has individual needs and preferences that are best served by different types of rehab and recovery options. Finding the most compatible option often means a challenging search through the different recovery centers and rehab networks available within a geographic area.
There are many factors to consider when seeking rehab and recovery opportunities. Such factors may include the location of the rehab, the duration of the program, whether it is inpatient or outpatient, what type of methodology is employed, whether the program incorporates faith, whether the option has the ability to treat co-occurring issues such as depression or even pain, how the program is funded and whether or not insurance is accepted, as well as many other factors.
Addressing the details of a rehab program or a recovery program during the research and enrolment processes can sometimes get a bit overwhelming. But finding the best options for each person can often be critical to both short term success and long term sobriety according to the founder of the Counselling For A Better Life Dynamic Directions Therapy & Treatment Centers.
CBLDD has a network of advocates who are dedicated to rehab and recovery of every person who calls them. They have extensive knowledge of rehab options throughout the United States including the strengths and weaknesses of each program.
The CBLDD phone counsellors help to match up the right program with the right personality type, background, belief set and other critical criteria. They know which options are free, which options have the highest success rates, and have knowledge of a huge range of additional details regarding a large number of rehab centers across the USA.
The CBLDD phone counselling service is also completely free. They can be contacted on 888-363-5553.
Release ID: 83789