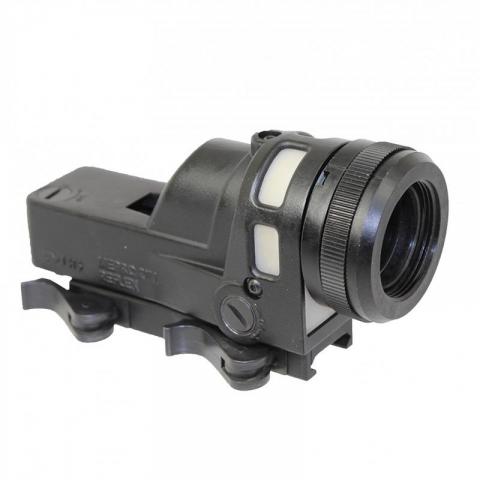 - November 19, 2020 /NewsNetwork/ —
A new Meprolight M21 Polarizer Kit has been launched and is designed to help people improve their aim regardless of the lighting conditions around them. The team at Sharp Shooter Optics explain the polarizer filter enhances the quality of the image seen through the lens to make it more vivid, while the Flash Guard helps protect the lens from scratches and also reduces glare.
Find out more at https://sharpshooteroptics.com/products/meprolight-m21-polarizer-kit
The newly launched Meprolight M21 Polarizer Kit is ideal for experienced shooters who want to reduce the impact of variable lighting conditions on their experience. The team explain the polarizer filter can be a useful tool if people are out in bright sunshine.
As well as the new Meprolight M21 Polarizer Kit, other M21 accessories are available from Sharp Shooter Optics. This includes the M21 Picatinny Rail Adaptor that enables users to mount their favorite optic or equipment safely and securely to their weapon. Additionally, this accessory provides one of the fastest ways to convert the carry handle mount to a rail mount.
Alternatively, the Mepro M21 Self-Powered Day/Night Reflex Sight accessory is the first of its kind and is designed for use in close quarter combat. It has been tested by the Israeli Defense Forces, one of the most elite fighting forces in the world and is currently standard issue among them.
It is compatible with night vision, there are no bright colored reticles as they are black and grey, and the 30mm lens makes target acquisition with both eyes simple and effective. The sight requires no batteries and goes from day to night instantaneously.
A reviewer wrote: "I have been using a Meprolight M21 for 12 years on my Rock River Tactical Elite and just bought another for my Brigade Manufacturing BM 9 pistol with 9 inch barrel. I bought two Polarizer Kits for these sights and I was amazed at how they enhanced the view, especially in bright sunlight. The M21 sights are exceptional by themselves, but the kits really enhance your shooting experience."
To find out more, interested parties are invited to visit the link provided.
Release ID: 88986375