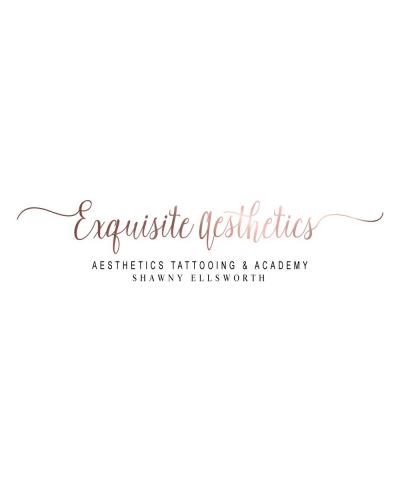 - December 23, 2021 /PressCable/ —
In line with the company's continuing commitment to providing Redondo Beach clients with aesthetic solutions for boosting confidence, the new updates serve a pressing need. By helping to conceal or camouflage scars, Exquisite Aesthetics aims to assist clients who are searching for ways to recover from the trauma of accidents and violent incidents.
For more information see https://exquisiteaesthetics.com/services/scars
The latest updates add scar camo treatments to an extensive range of permanent cosmetic services and enhancements. Exquisite Aesthetics offers a wide variety of make-up options, specially designed in pursuit of self-esteem improvements that can come with changes in physical appearance.
With surveys pointing to scars as one of the biggest obstacles to a positive body image for many, Exquisite Aesthetics intends its scar tattoo treatments to provide a significant, permanent answer. Scars resulting from harm or conditions such as acne alike can be covered through the studio's innovative disguising options.
The Redondo Beach studio's scar camouflage treatments are centered around the concealment of scar tissue by tattooing areas of skin with flesh tone pigments. Over the course of multiple sessions, Exquisite Aesthetics is equipped to disguise scars and damaged skin via specialist procedures.
Exquisite Aesthetics stresses that its services can help clients to alter their lives for the better. As such, the studio works extensively to provide aid for those in need, spanning cancer survivors and domestic abuse sufferers.
A company spokesperson explains: "There's no greater joy than to give back. Once a month, Exquisite Aesthetics is giving back to a survivor. We know how traumatic it is and we would love to build confidence through our art. We can camouflage scars that were results of abusive relationships or attacks, as well as scars that were self-inflicted due to dark times in one's life."
In light of the recent announcement, Exquisite Aesthetics stands as an ongoing provider of permanent makeup and beauty enhancement treatments. Additional services include microblading for eyebrows and specialist scalp micro-pigmentation as cosmetic solutions for symptoms of hair disorders, such as alopecia.
Interested parties throughout Redondo Beach and nearby are invited to visit https://exquisiteaesthetics.com/services/scars to learn more about Exquisite Aesthetics and its wider range of cosmetic services.
Release ID: 89057678