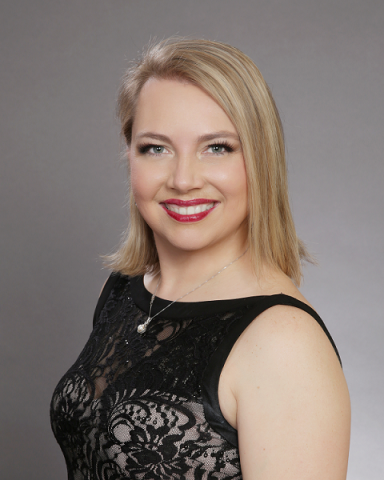 - January 21, 2021 /PressCable/ —
Redmond, WA-based Crystal Hinojosa announces the launch of her updated life insurance brokerage service. The experienced insurance specialist helps clients get the best coverage at affordable prices.
More information about Crystal Hinojosa via https://www.crystalhinojosa.com
Her services aim to provide clients with greater peace of mind by ensuring they are protected against life's many uncertainties. She provides expert advice on a wide variety of policies, including mortgage protection, final expense, future outcomes, and traditional life insurance.
Industry statistics show that up to 40% of Americans are not covered by some form of insurance. Hinojosa adds this is largely driven by consumers overestimating the cost of insurance, with 44% of millennials believing that policies cost five times more than what they really do.
Hinojosa works closely with clients to understand their needs and helps them find a policy that addresses these while still being within their budget. She has partnerships with a variety of leading insurers, ensuring clients have a breadth of options to choose from.
Her services are geared towards both first-time insurance policy buyers and those who wish to augment their existing plans. The latter includes people with employer-sponsored plans, which are usually not enough to cover long-term financial needs should untoward incidents happen.
To fast-track the application and provide coverage as soon as possible, most of the plans offered do not require prior medical examination. Hinojosa also provides specialized advisory on which insurance policies can help protect clients against the effects of the current pandemic.
Hinojosa offers a free, no-commitment discussion to help prospective clients identify what policy best suits them. The discussion may be done over the phone or through Zoom and typically lasts only 15 minutes.
Interested parties may visit https://calendly.com/zoom_meeting/schedule to book their session with her.
Crystal Hinojosa is a leading insurance broker who serves Redmond, WA and the greater Seattle metropolitan area. She is a licensed insurance broker, field underwriter, and retirement preservation specialist.
She says: "Insurance is vital but often delayed because of perceived costs. But this in one instance where a 15-minute call will save you money and protect your family's finances."
Further information on Crystal Hinojosa and her services is available through https://www.crystalhinojosa.com/i-am-a-policy
Release ID: 88994335