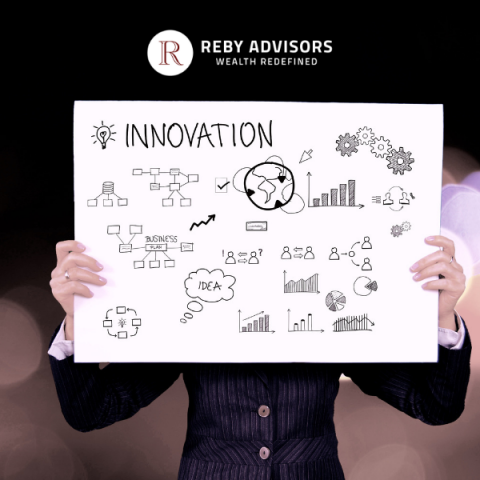 - August 24, 2019 /PressCable/ —
Financial planning firm Reby Advisors has been awarded a license to form a new Fairfield-Westchester County Chapter of Singularity University, a global learning and innovation community that empowers individuals and organizations to leverage exponential technologies in solving grand global and local challenges.
"Educating the community has always been a core component of our mission. Through the SingularityU Fairfield-Westchester Chapter, we are excited to inspire local business and government leaders to engage in discussions about how to embrace exponential technologies to create a better world – both locally and globally," says Bob Reby, Chief Executive Officer at Reby Advisors.
"We look forward to organizing local events that facilitate these conversations, with the goal of increasing awareness and adoption of exponential technologies that make life better, particularly as it relates to the grand societal challenge of achieving sustainable financial independence."
Fairfield County and Westchester County residents can expect Reby Advisors to host SingularityU events expected to draw innovative thought leaders. Members of the community who are interested in learning more about cutting edge technological advancements in their local backyard will also be encouraged to attend.
Local innovators and business leaders who are interested in participating in the new chapter – as event leaders or attendees – may contact Reby Advisors by calling the Connecticut office at (203) 790-4949 or calling the toll-free national number (800) 769-9963.
About Reby Advisors
Founded by Bob Reby, CFP®, in 1985, Reby Advisors is a financial planning firm committed to helping clients achieve sustainable financial independence through its signature planning tool, the Lifestyle Sustainability Scorecard, Evidence-Centered Investing and the delivery of clear advice designed to eliminate financial worries. Reby Advisors now serves more than 500 families nationwide; has offices in Connecticut, New York and Florida; and manages more than half a billion dollars in client wealth. Interested parties can learn more about Reby Advisors at www.rebyadvisors.com
About Singularity University
Singularity University (SU) is a global learning and innovation community using exponential technologies to tackle the world's biggest challenges and build a better future for all. SU's collaborative platform empowers individuals and organizations across the globe to learn, connect, and innovate breakthrough solutions using accelerating technologies like artificial intelligence, robotics, and digital biology. A certified benefit corporation headquartered at NASA Research Park in Silicon Valley, SU was founded in 2008 by renowned innovators Ray Kurzweil and Peter H. Diamandis with program funding from leading organizations including Google, Deloitte, and UNICEF. To learn more, visit SU.org.
Release ID: 88911797