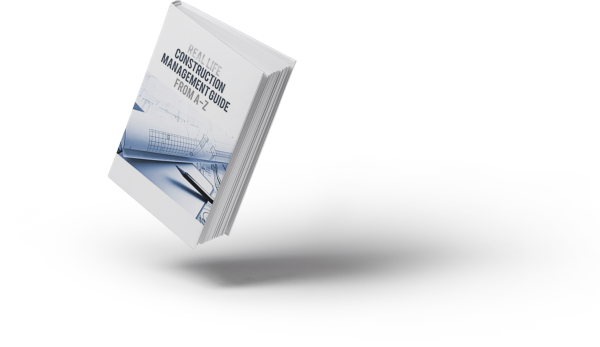 - October 5, 2019 /NewsNetwork/ —
Author and Civil Engineer Jamil Soucar has announced the launch of his new book, Real Life Construction Management Guide – From A – Z, a complete manual taking readers through all phases of a project from its inception, through design, all the way to completion of construction. The book with will share with readers the lessons he learned the hard way.
More information can be found by visiting: http://www.reallifeconstructionmanagementguide.com
Jamil Soucar is a construction manager who has worked on both sides of construction projects since 1983, giving him extensive experience from both an owner's and a contractor's point of view. He holds a bachelor degree in Civil Engineering and a certificate in Project Management from UCLA.
Since 2007 he has run his own company, Arc and Line LLC, where he oversees construction projects and works as an expert witness in court for construction-related claims.
Soucar's new book helps readers avoid complicated legal and administrative aspects of managing construction projects that often lead to delays, conflicts and sometimes costly litigation.
The book also explains each phase of construction and the best ways to manage them that if, implemented will avoid disputes. It covers real life problems that construction practitioners face and the best ways to deal with them.
Jamil's book discusses other elements that no one talks about in construction such as egos, personal agendas, biases, etc. It will help the readers understand where each party comes from and how to best manage them.
The book has already received praise, including this Amazon review reading, "Jamil Soucar's Real Life Construction Management Guide A-Z is the ultimate how-to book for both the student and the veteran construction manager. I found this book to be more than the nuts and bolts guide you'd expect from a book like this. In fact, the book focuses on the human factors and personalities involved in managing large projects. Let's face it, the management of people is what make the world go around and Soucar is a master of managing people."- R. SCOT LORENZ,
Real Life Construction Management Guide A-Z intends to give its readers the chance to avoid litigation in an industry that is very litigious
Interested parties can find more information and place an order at the link above.
Release ID: 88925699