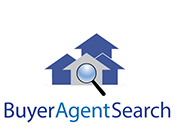 - December 15, 2020 /PressCable/ —
The National Buyers Agent Association recently released a report that outlines both the benefits of homeownership and the challenges brought about by the ongoing housing shortage. Included is a sneak-peek of what's in store for homebuyers under the Joe Biden administration come 2021.
Read the full summary of the report here: https://buyeragentsearch.com/homeownership-amidst-housing-shortage
The report discussed the top benefits of homeownership especially for first-time homebuyers. There is a great deal of information to be learned when investing in real estate. The benefits explained included the following: tax deductions, property price appreciation, hedge inflation, and increased borrowing power.
According to the US Department of Housing and Urban Development, for many Americans, owning a home is an essential part of the American dream that conveys a number of economic benefits. These benefits may include the ability to accumulate wealth and access credit by building home equity, reduce housing costs through the mortgage interest deduction, and gain long-term savings by not renting.
The report also mentioned that even with historic low-interest rates offered, many consumers, especially first-time homebuyers, still find it challenging to make a home purchase due to the low market inventory. Javier Vivas, Director of Economic Research at Realtor.com said, "Some markets are overvalued. The growth of prices in a recession is pointing in that direction. Some markets are seeing increased risks of price corrections."
Meanwhile, the newly-elected President, Joe Biden, during his campaign period proposed a tax credit of up to $15,000 for first-time homebuyers. If this passes, it could help re-energize the first time homebuyer market.
The Chief Economist of the National Association of Realtor, Lawrence Yun, supports and agrees that the homebuyer tax credit proposal would help Americans cover the down payment costs and likely result in a firmer assurance of government guarantees to mortgages backed by Fannie Mae and Freddie Mac. But, he also quickly pointed out that the US is facing a major housing shortage and that supply is critical in the current environment.
See the link above to learn more about the challenges faced by potential home buyers and other major effects of the housing shortage.
Homebuyer guidance is provided by Skyfor's National Buyer Agents Association. A list of agent contacts can be found for all 50 states at this link: https://buyeragentsearch.com/associations-and-real-estate-agents/.This free list of agents is available 7 days/week and live staff is available to discuss specific questions by calling their office at 800-383-7188.
Skyfor also manages the non-profit association for buyers seeking to buy in Colorado. This state group is the Colorado Exclusive Buyer Agents Association. Visit https://HomeBuyersColorado.org to see the many resources offered to buyers hoping to purchase in Colorado. There are also many home buying or selling tips found on its website, and instant access to a list of buyer agents on the inquiry page.
Release ID: 88989902