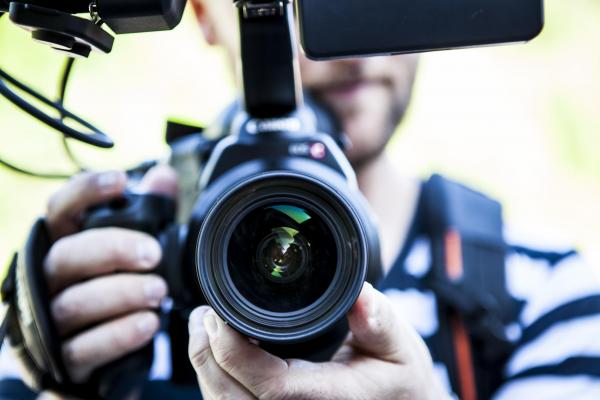 - September 16, 2021 /PressCable/ —
The PitchHub video production platform makes content creation easier, backed by evidence that shows video is the best way to connect with online audiences. More information can be found at: http://pitchhub.com
This summer the company received a strategic investment from the California Association of Realtors (C.A.R), designed to develop and promote systems, services, and programs that empower real estate professionals to achieve success. The latest investment connects all California realtors with the professional video tools they need to elevate their businesses. Now more agents, realtors and lenders can make professional videos without any prior experience simply and easily.
Real estate professionals are encouraged to sign up at PitchHub.com, and see what an impact it can have on marketing for their business. Users can sign up for one video at a time, or purchase a package for a year's worth of content to grow their brand and achieve their revenue goals.
PitchHub platform features include an integrated teleprompter tool ClipPress Studio, mobile phone/computer/tablet video capture, and multi-faceted innovative script functionality. Users just have to add scripts and content on to the platform and can use the tools to indicated where media, images and graphics will be placed inside their videos. This process informs the creative team of pro editors and perfectly directs customer projects. Many other playforms are purely D.I.Y. or attempt to leverage A.I. technology, whereas PitchHub embraces web-based software and human professional services to get the projects done right and fast!
Using the ClipPress Studio Teleprompter, busy professionals choose how quickly their script scrolls, and once the video has finished recording, it's immediately uploaded into their media library. When customers are satisfied with their video uploads and recordings, users can enlist the team's professional editors to complete the videos in just 1-2 business days. The company's turnaround time is industry-crushing narrowing the time down to hours, not weeks in a traditional production process. Video captioning is provided on all videos to increase viewership and engagement, as over 80% of people watch online videos on mute.
PitchHub understands the impact that pro videos can have upon any business, whether a more traditional company, for entrepreneurs or savvy tech businesses. For real estate professionals, it enables sellers to further showcase the unique features of properties in more detail, which is important as almost 60% of buyers cite video as impacting their purchase decision. Agents can use the videos to educate, inform and provide online value to prospects and customers alike.
Creative video content can be used in a variety of ways, including social media campaigns, email marketing, or as an entry point to get more page views and increase down funnel sales. The latest research shows that products and services with videos can quadruple sales volume.
PitchHub CEO and co-founder, Andrew Devlin states: "PitchHub streamlines the entire video production workflow required to create professional videos with our one platform, from script to recording to editing, we can do it all."
Learn more at: http://pitchhub.com
Release ID: 89044719