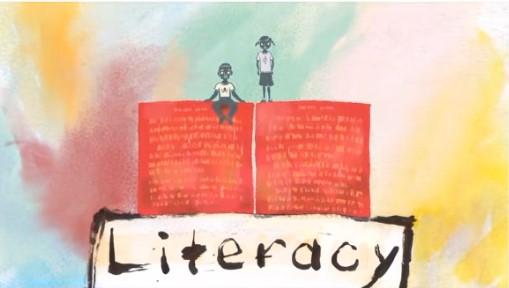 - September 8, 2020 /NewsNetwork/ —
A new guide has been launched covering the popular Reading Head Start program for teaching children between the ages of two and nine to read. It features lessons designed to be fun and engaging, with a simple, interactive approach to achieving early reading success.
More information can be found at: https://www.teachurkids.com/rhs02
The new guide explains that the country is currently facing a literacy crisis. Research shows that students' reading skills are on the decline, and the school system is failing to teach children to read effectively.
Across schools in the US, student progress is measured by the National Assessment of Education Progress in "The Nation's Scorecard". In the 2019 data, it was revealed that only 66% of fourth grade students met the lowest of three standards measured.
This is a decrease on the 2017 and 2015 numbers, and is part of the reason that Reading Head Start has been created. Many parents have taken to seeking their own solution to the literacy situation facing the country.
Reading Head Start has been designed with the aim of helping more children to be able to read well by the age of nine. This is important, because tests show that literacy is the cornerstone of education. Being a confident reader as a child can lead to a higher chance of overall academic success.
The guide states: "Children with reading difficulties don't have problems just in reading. Struggling readers will also have problems with related skills like vocabulary, spelling, and comprehension. They will struggle to keep up in their other core subjects too."
Reading Head Start provides the guidance and training needed for children who have fallen behind their peers. The team behind the program explain that for parents who have a child in the K-4th grade school levels, it's not too late to improve their reading comprehension.
Warning signs to look out for include anxiety about reading, difficulty understanding what has been read to them, and poor spelling or writing skills. Parents should also watch for lack of fluency when reading out loud or school work that takes a long time to complete.
Reading Head Start provides the tools that parents need to help their child decode language. It's a fully guaranteed, results-backed approach that has already helped thousands of students.
Full details can be found on the URL above. Additional details are provided at: https://www.facebook.com/TeachUrKidz
Release ID: 88975818