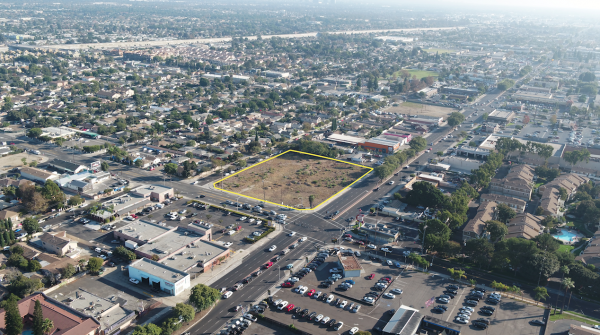 - January 8, 2020 /PressCable/ —
The Harbor Apartments a commercial mixed-use development is projected to generate approximately $2.8 million in gross rents per year after its completion.
SANTA ANA, Calif., January 7, 2020 (Newswire.com) – Realty Group Advisors is offering investors a rare real estate investment opportunity right at a time when Orange Country needs it most. Commercial real estate developers must build 98,000 residential units by 2030 to meet housing demands, which is expected to double by 114,000 units as soon as 2045.
Realty Group Advisors currently has available 1.85 acres at 421 N. Harbor Boulevard at the intersection of 5th Street and North Harbor Boulevard in Santa Ana. Average Daily Traffic counts generate 51,752 per day. The property, The Harbor Apartments, is fully-entitled, four-story 97 market-rate one- and two-bedroom residential units designed around a 3.5 story parking garage. The project also includes 10,000 square feet of shopfront retail along North Harbor Blvd.
"This really couldn't come at a better time for developers," says Frank Soboleske, Executive Director with Realty Group Advisors. "Because of the growing housing shortage, the North Harbor Specific Plan has created favorable zoning ordinances for developers to develop approximately 4,600 residential units and 2 million square feet of commercial space within the plan area. The Harbor Apartments, which is within this plan area, is a fully entitled mixed use project that will deliver a significant return on investment – a win-win for both Orange County and the project's investor."
The Harbor Apartment project is also situated in a highly-urbanized, built-out portion of central Orange County. The area is surrounded by residential and retail properties and is in one of the primary gateways to the downtown Santa Ana trade area. The Harbor Apartments is only a 5 minute drive from the world famous Disneyland Resort in Anaheim, California.
For more about this real estate investment and about the company, visit RGAProperties.com.
Release ID: 88940282