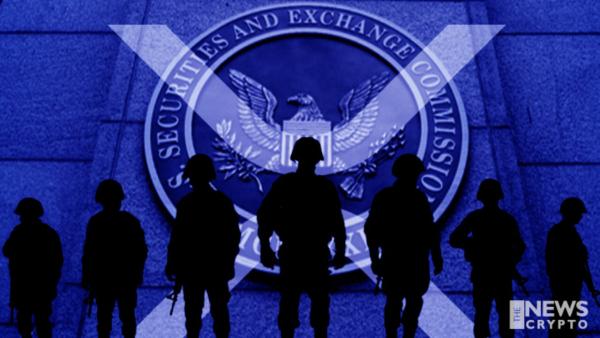 - February 2, 2022 /PressCable/ —
XRP Army News announces its 600+ milestone for members of its Influencer Group, "$XRP Army Brigade". In celebration of this major event, XRP Army News will feature Attorney John Deaton as a guest on the "XRP Army News" Community Livestream, Thursday, February 3th, 2022 at 8PM EST.
$XRP Army Brigade has attracted users who are interested in getting messages out to the Public and Leaders within our Government in regards to an equal playing field and clear regulations for all crypto assets. The goal of this rapidly growing community is to actively pursue through Government and Public awareness clear regulatory guidelines within the industry so that Fintech companies like Ripple Labs and their native token XRP may flourish without fear of penalty or unfairness from Government, Corporate, Legal or Private Sectors. And ensure a legal playing field for all crypto assets.. The continued popularity has spawned several innovations, including focus on assisting Attorney John Deaton with exposure on as many media platforms to expose the SEC & their false claim that the Crypto asset XRP is a security. Attorney Deaton represents over 65k retail $XRP holders in a class action suit against the SEC.
Currently the XRP Army Brigades focus is on contacting popular podcast host Joe Rogan and requesting that Attorney John Deaton be invited as a guest. The SEC case against Ripple Labs is being touted as one of the most high profile cases in many years. The outcome of the case could prove to be historical for the Crypto industry as a whole. Over 10k have visited the XRP Army News website's "Contact Joe Rogan" page in less than a month requesting that Attorney Deaton be a guest on his show..
Scott and Rick, Founders of XRP Army News & The XRP Army Brigade are extremely excited by the growing momentum of $XRP Army Brigade and exceeding their first milestone, Scott commented that the group is a diverse community of Crypto/Blockchain Enthusiast & Retail Investors that seeks an open playing field for all Crypto Assets across the board. Scott also added that as one target is met… The group will then set their sites on a new goal. These goals will include media platforms, political players and business in the crypto/blockchain space.
"The XRP Army Brigade celebrates over 600+ members within 5 days and more than 1500 visits to the Joe Rogan guest request page."
People looking to join this rapidly growing and popular community are encouraged to visit the XRP Army Brigade website.
Join our Livestream Thursday Night Feb 3th 8:00 pm Est
Visit our Messaging Brigade
https://www.xrparmynews.com/messaging-brigade/
John E Deaton's Crypto Law Us Connect to Congress Page
Connect to Congress – CryptoLaw (crypto-law.us)
Release ID: 89062482