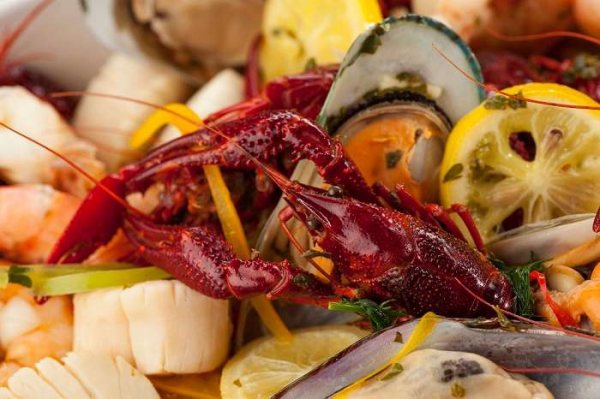 - March 23, 2017 /PressCable/ —
The Houston, Texas-based food and beverage company, Astral Catering has revealed the full range of their exclusive desserts and tends to serve their customers with a unique catering experience. The company confirmed that they ought to provide best possible catering experience for their customers, and this is the reason why they have revealed the full range of their desserts and started personalized services. Furthermore, the company considers all the aspects of the customer's requirements. Thus, the company asks the customers about their pre-requisites and accordingly works on each step and adds their special ingredient to provide customers with a unique and exquisite catering experience.
Astral Catering have a quite dedicated team at their office. The customers that experienced the services of Astral Catering have expressed a lot of satisfaction from their services. Astral Catering has expertise in handling dining requirements of business and social gatherings too, for whatever requirements the clients have. Below mentioned are the various bifurcations present in the menu:
•Soups
•Salads
•Dessert Stations
•Carving Stations
•Brunch•Appetizers
•Bourbon Street Chocolate Bread Pudding – This dessert comprises of a bread pudding croissant with dark and white chocolate along with a vanilla whisky sauce.
•Chocolate Mousse – Layers of milk and white chocolate have a slight drizzle of raspberry sauce for a unique taste.
•Berry Napoleon – comprises of a layer of puff pastry and is layered with creme anglaise and mixed berries.
•Molten Chocolate Cake – This is basically a rich and creamy chocolate ganache engulfed with dark chocolate cake and decorated with mint and mixed berries at the top.
•Cobbler – The customers can choose whether to include apple or peach. The dessert is served with caramel sauce and vanilla ice cream.
•Creme Brulee – This is regarded as the signature creme brulee by Astral Catering which is garnished with some mixed berries.
•Tiramisu – This dessert contains a layer of ladyfingers which are dipped in coffee. There is a layer of mascarpone cheese over it which is dusted with cocoa powder at the top.
Full range of desserts revealed
Now, coming to the wide range of desserts that are truly mouth-watering for any person. Astral Catering has hired a talented pastry chef who is claimed to be an expert at his job. The customers can also order customized desserts by discussing with the chef. For all those business parties where a range of desserts and other dishes are required, Astral Catering tends to be a good choice depending on the services they are offering. Moreover, the reviews of customers also depict a sound service. Below mentioned is the complete list of desserts that the company is offering:
All these desserts and much more are mentioned in the full menu of the website of Astral Catering and the company has surely made its mark to become one of the renowned food and beverage companies of Houston, Texas.
Theme Dinner Packages
Apart from the amazing desserts that they offer, the customers are also allowed to select Theme Dinner Packages from Astral Catering. Thus, if the customers want a specific cuisine present in the theme dinner package for their gathering, then they can simply call their gathering around that theme. Some of the themes offered by Astral Catering are mentioned below:
•Greek
•Italian
•Middle Eastern
•Tex-Mex
This is a very innovative service provided by the company and tends to provide an ultimate solution for all the catering requirements of their customers. The company has surely got the attention of Houston, Texas residents by revealing their full range of mouth-watering desserts. Apart from the desserts, other offerings of this company are also notable. Their extensive experience includes some satisfied and happy clients. In short, the company has so far produced several good omens for their destiny, and now that they are enhancing their service area, the company is standing apart and performs as per expectations.
Release ID: 174296