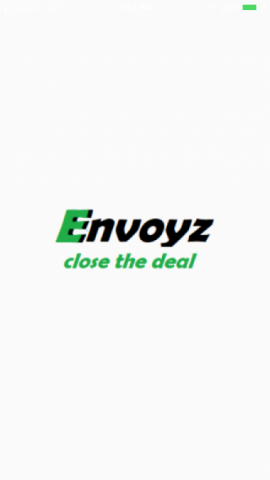 - December 20, 2018 /NewsNetwork/ —
Randolph, NJ business brokerage Garden State Business Alliance announced the launch of Envoyz, its mobile app. The app is the first social media platform serving the business-for-sale industry, offering criteria-based matching for buyers and sellers, access to prequalified financing, industry tutorials, and communication channels with brokers.
More information about Garden State Business Alliance is available at http://gardenstatebusinessalliance.com
The Envoyz app leverages the power of social media to improve buyer and seller interaction, ensure compliance to industry standards, and offers users access to buyer & seller support, online non-disclosure agreements, deal browsers, loan calculators, prequalified financing, and push notifications for deals.
The app provides access to a comprehensive database of prequalified buyers and sellers including 20,000 small business buyers and 2,500 medium business buyers. App access also provides potential buyers with credible leads from sellers looking to sell their enterprise.
One-to-one business representation is a key differentiator of the Garden State Business Alliance business model. Confidentiality through stringent non-disclosure agreements is one of the firm's key focus areas throughout the process of qualifying buyers, representing sellers, financing buyers, right through to closing.
The app also supports other business brokers with memberships to the Market Share Acquisition Group and the Acquirion Financing Network as well as one-to-one training through corporate partners from the North American Alliance of Business Brokers (NAABB).
According to a spokesperson for the New Jersey business brokerage firm, "Envoyz is a pioneering step and a game changer in the business-for-sale industry—a platform that connects credible and qualified business buyers and sellers with each other. The app addresses the industry's critical needs—confidentiality and risk mitigation—to ensure that every business negotiation and transfer meets the highest professional and ethical standards."
Garden State Business Alliance is a full-service business brokerage & representation agency serving buyers and sellers in northern New Jersey. The company employs professional NAABB Certified Brokers and holds industry relationships with several business marketplaces including DealStream, BizQuest, and BizBuySell. More information about the Envoyz app is available at http://envoyzbusiness.com and at the URL above.
Release ID: 462633