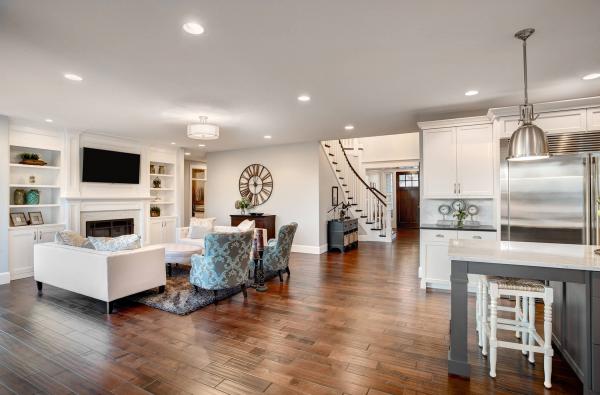 - July 9, 2021 /NewsNetwork/ —
On Point Flooring, a flooring installation specialist located in Rancho Cordova, CA, have recently updated their premium services, offering to complete vinyl, hardwood, and epoxy projects in the Sacramento Metropolitan Area and beyond.
More information is available at https://opfloors.com
The local Rancho Cordova company has over 60 years of experience installing residential and commercial flooring with the highest quality finish and overall durability. Their recently expanded range of flooring solutions include hardwood, carpet, vinyl, epoxy, and laminate installations in homes, offices, restaurants, schools, and other commercial buildings.
The expert team of technicians at On Point Flooring pride themselves on their outstanding customer service and are dedicated to exceeding their clients' expectations. Their newly updated services are ideal for people looking to transform their bathrooms, kitchens, bedrooms, living or outdoor spaces, and who want a professional, customer-focused service in the wider Sacramento area.
On Point Flooring's installations are appropriate for a range of budgets, requirements, and finishes and can be customized to fit the client's specific needs. In addition to Rancho Cordova, the expert local flooring team are ready to serve the communities of Cameron Park, Carmichael, Citrus Heights, El Dorado Hills, Fair Oaks, Folsom, Granite Bay, Orangevale, Rocklin, Roseville, and Sacramento.
They use materials from premium manufacturers on their cutting-edge flooring projects, stocking vinyl, wood, and tiles from Anderson Tuftex, Phenix, Engineered Floors, Mannington, and more. Full photo portfolios of their previous flooring projects can browsed through the On Point Flooring platform.
Their newly updated range of premium hardwood installations include floating, natural, laminate, and engineered floors, as well as offering a professional sanding and refinishing service for old hardwood floors. The On Point Flooring consultants establish their clients' personal flooring needs and recommend an appropriate material that will work in their space.
On Point Flooring also provide custom stained flooring, as well as staircase refinishing and installations for people who want to ensure their home is both safe and stylish. They offer sleek and extremely durable epoxy flooring solutions which are ideal for highly traffic areas and garages. Moreover, they have a wide range of epoxy shades and finishes, allowing spaces to be unique and customized, in addition having a watertight, high shine surface.
A spokesperson for the company said "We operate with integrity and always have the customers best interest at heart. We aim to excel in every step of your flooring project from our first conversation all the way through to your completion and quality control inspection."
More information is available at https://opfloors.com, or by calling +1-916-542-3333.
Release ID: 89030887