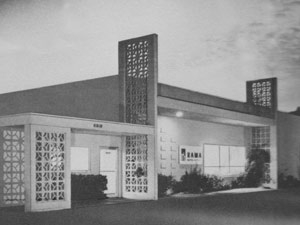 - October 16, 2017 /PressCable/ —
Rama Corporation, the San Jacinto, CA custom industrial heater manufacturer, has celebrated 70 years in business. The company was established in 1947, and has been leading the industry in the business of developing and pioneering new electrical heating techniques ever since. It is continually evaluating and adding new product lines to stay aligned with customer and market needs.
For more information visit their website at: http://ramacorporation.com.
Rama Corporation can help businesses with all of their heating needs. The company provides its clients with cost effective solutions for industrial heating, and is known for its innovative approach. Throughout the years, Rama Corporation has partnered with businesses such as aerospace, medical, dental, industrial, plastics, aviation, military, nuclear, electronic, and automotive industries.
Rama Corporation is known as the premier industrial heating element solution in the United States, and prides itself on its high quality work. Companies whose manufacturing requires special types of heating elements to ensure fast and efficient production can get in touch with Rama.
Whether clients are distributors of plastic injection mold equipment or a manufacturer of various types of equipment for the medical, aerospace or industrial industries, Rama Corporation can fulfill their heating needs. It is an industry leading manufacturer with expertise in all types of industries that require heating elements.
Based in San Jacinto, California, Rama is the largest custom heating element manufacturer on the West Coast. One of the things that sets the company apart from its competition is the fact that its custom heating assemblies can be applied to a wide range of industries.
In addition to this, Rama's skilled team of technicians can produce precision shapes through CAD engineering and various other high quality techniques. The company takes the time to get to know each client, so that they know specifically what they want, and can provide the best service.
Release ID: 250341