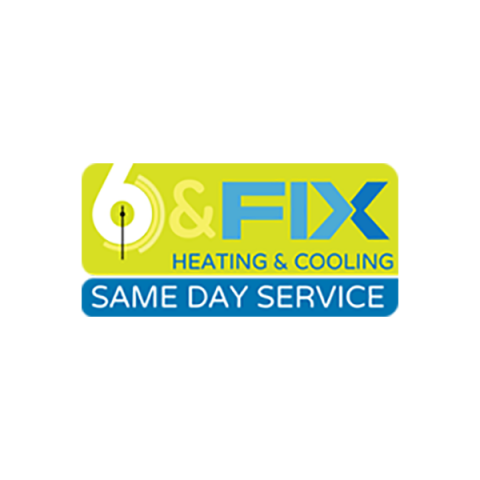 - October 25, 2021 /PressCable/ —
Since harmful particles in the air are not visible to the human eye, most people don't think about what they're breathing in. The report released by HVAC and air quality experts 6 & Fix Heating & Cooling warns that continual exposure to harmful particles and allergens can make people sick. It lists close to 20 different air purifying solutions individuals can put into practice to minimize unhealthy indoor air.
More information is available at
https://6andfix.com/17-indoor-air-quality-solutions-for-your-home
6 & Fix Heating & Cooling specializes in air conditioning and heating system repair and installation and indoor air quality solutions. In their recent report, the company cautions residents that the air inside their homes may not be as healthy as they might think. During the fall and winter months especially, when windows and doors are closed, contaminants gather and multiply. The report lists a number of tips residents can follow to maintain healthy interiors.
Indoor air is filtered through an HVAC system that brings air in from the outside. When the HVAC system is bringing in pollutants, and not filtering them efficiently, these contaminants remain. To ensure HVAC systems are not contributing to unhealthy indoor air, it's important to have the system serviced regularly.
Common indoor pollutants include radon, molds, pet dander, pollen, dust and even lead and asbestos. Breathing these substances in causes dry eyes, nasal congestion, headaches, and fatigue, and can contribute to infections, asthma, and lung cancer.
6 & Fix offers both indoor air quality assessments, and indoor air quality cleaning systems that can be used on a range of surfaces to render a healthy, safe home.
Some of the things residents can do to improve indoor air quality include air filter replacements, vent system clean-outs, and regular carpet vacuuming and floor cleaning.
6 & Fix Heating & Cooling offers year-round HVAC repairs and installations, and same-day service for calls received before 6 pm.
With the release of their recent report, the team at 6 & Fix Heating & Cooling are helping residents in their community maintain healthy home interiors. Those concerned that the quality of the air in their homes is excessively problematic and too much to manage can schedule a full cleaning system from 6 & Fix Heating & Cooling to eliminate all contaminants and pollutants.
Visit
https://6andfix.com
to find out more.
Release ID: 89050421