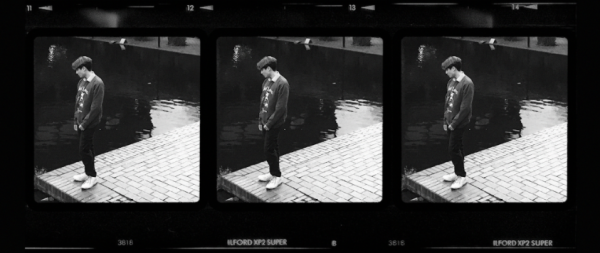 - May 17, 2021 /PressCable/ —
Rafi Nonato, a Brazilian indie music artist based in the United Kingdom, has launched his latest single, "Rise" on all major streaming platforms. The self-taught singer-songwriter and producer describes the new track as a bedroom pop anthem.
More details can be found on the artist's Instagram profile at https://www.instagram.com/rafinonato
With his new bedroom pop single, Rafi Nonato continues to establish himself as a rising talent in the DIY music movement as a vocalist, songwriter, lyricist, and producer.
Bedroom pop is an indie music genre that has gained viral popularity in recent years. Young singer-songwriters have subverted the traditional music industry model by producing DIY tracks from their homes and distributing them directly to their audience on social media and streaming platforms. These artists use recent advances in at-home recording and mixing technology for a high-quality sound.
"Rise" was written, mixed, and mastered by Rafi Nonato in his bedroom, where he also recorded the song's vocals, guitar, and percussion. Following the single's release, Rafi is working on other forthcoming musical projects. In 2022, the artist plans to release his full-length album "Blood Friend."
Rafi Nonato's diverse musical and cultural influences reflect his Brazilian background and UK upbringing. His talent as a singer and songwriter was evident from a young age, and he was first inspired to learn music production after watching the AcestoAces YouTube channel.
He taught himself to use the digital audio workstation FL Studio and practised playing a variety of instruments including guitar and piano. Rafi also pursued professional vocal training, including opera classes, to improve his singing technique. Listeners can find more of the artist's music on his YouTube channel at https://www.youtube.com/channel/UCR7F41XpUI9AU6IBmI2EE3g
The artist said: "I find myself to be mostly introverted, but I can be genuine and open with someone, and I value and respect my loved ones very highly. I learn from other people and aim for the top without looking back. With 'Rise,' I want my listeners to know that if you have a passion for something, and have a vision of success, with hard work and innate talent you will go far."
Interested parties can listen to "Rise" and Rafi Nonato's other music on Spotify at https://open.spotify.com/artist/6bOoBj685GrSj95Yz7Z5j8?si=Yx7xG_xwT8yNx7ZNWKYEyA
Release ID: 89015748