United States - August 21, 2022 —
Digital creator and founder of RAEDTOKEN Raed Beiruti is proud to present his detailed content on the crypto and NFT spaces for Hispanic and Anglo communities.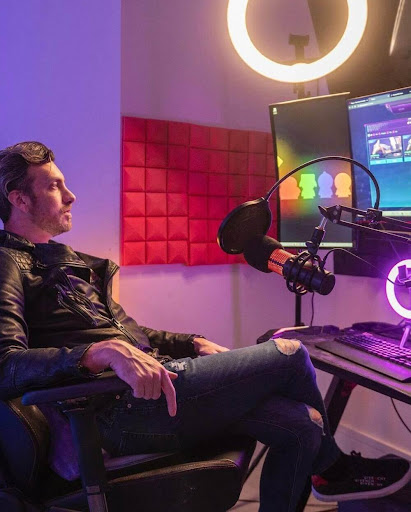 Celebrating the growing global interest in cryptocurrencies, NFTs, and Play2Earn gaming, RAEDTOKEN provides a community for people to learn and understand how it works. According to founder Raed Beiruti, many people shy away from crypto mining and NFT trades because they don't understand it; RAEDTOKEN is the community that breaks it down through easy-to-understand, digestible information for novices and experts in the space.
Raed is a digital content creator and crypto-based investor who understands the importance of leveraging digital platforms to educate people. His platforms are built to become revolutionary content sources for the Hispanic and Anglo communities. The goal is to ensure that everyone benefits from the technological advances taking place.
His vibrant Twitch live streams attract thousands of people eager to learn the industry's inner workings. Raed generously shares his knowledge on crypto mining, NFT trade, and play to earn gaming based on his experiences and research.
"The industry has been dominated by experts who jealously guard their knowledge of the landscape. It is important to freely share knowledge to ensure the industry's growth," shares Raed.
RAEDTOKEN also shares content on YouTube and Twitter to reach larger audiences. The goal of becoming one of the biggest centralized content sources on crypto, NFT, and the metaverse is fueled by the need to educate as many people as possible.
The content platform has also partnered with influencers and creators Yoirene, a gamer, influencer, and actress set to make her Netflix debut with a movie. Raed token shares that through these partnerships, RAEDTOKEN brings in diverse information for its audience from gamers, crypto miners, and NFT traders.
Everyone's journey into the industry should be smooth and informed, and RAEDTOKEN is seeing to it that crypto and NFT information is available for all. Connect with Raed on Instagram to learn more about RAEDTOKEN and updates on upcoming Twitch streams.
Contact Info:
Name: Raed Beiruti
Email: Send Email
Organization: RAEDTOKEN
Address: United States
Website: https://www.twitch.tv/raedtoken

Release ID: 89079824