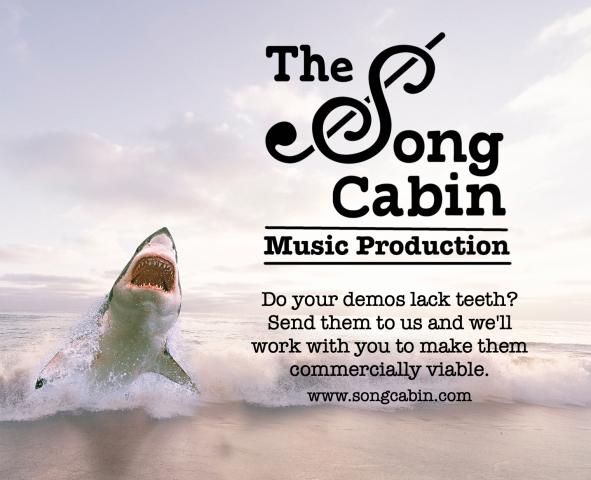 - November 3, 2020 /PressCable/ —
A new song critique service has been launched by Song Cabin. The Song Cabin consists of a variety of professional musicians songwriters vocalists and performing artists, and aims to help aspiring artists succeed and make money from their music. The song critique service is suitable for any aspiring musician that is wanting to get noticed and make money from music.
For more information please visit the website here: https://songcabin.com/expert-song-and-lyrics-critique
Customers will find that the Song Cabin strives to offer high quality music critique services in order to help musicians,songwirters and producers improve their work and become commercially viable.
The company is comprised of professional musicians, songwriters and producers who create and produce music across a wide range of genres. This group of professionals are also responsible for the catalogue of songs available on the site.
These professionals are able to offer the song critique service and provide professional help to musicians. The company aims to improve products and also help musicians develop skills in order to get work noticed and make money.
These song critiques can be in various different areas such as appraising a lyric to critiquing demos and produced songs. The company will highlight strengths as well as weaknesses so that clients can understand how to improve any track.
Customers will see that the song critique service are available for up to $50. Customers are able to send the lyric or MP3 file into the Song Cabin with information on what the customer is looking to achieve such as what genre, feel and mood is wanted for the song. The Song Cabin will aim to send the song critique within 10 days with helpful guidance.
The Song Cabin offers a 60 day money back guarantee on music production critiques for complete peace of mind.
In addition In addition to the song critique service, Song Cabin also offers a variety of other services as well. The company offers a large catalogue of songs that are available for the music industry, for use in film, television and other media as well as musicians looking for new material. Song Cabin offers lyric writing, mixing and mastering in addition to full music production and creating finished songs.
Those wishing to find out more can visit their website on the link provided above. Additional details are provided at: https://www.facebook.com/Songcabin
Release ID: 88983934