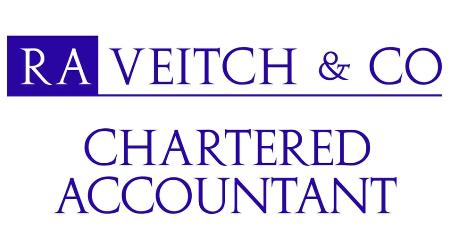 - September 14, 2018 /PressCable/ —
Norwood, SA accountants & financial planning firm RA Veitch & Co announced the availability of its services in the area of self-managed superannuation funds (SMSFs). The company also offers other retirement planning and income tax return preparation services to seniors.
More information about RA Veitch & Co is available at http://raveitch.com.au
SMSFs are superannuation trust-based funds that provide for members or trustees of the fund upon retirement. This type of financial structure is regulated by the Australian Taxation Office (ATO) and is effective for a large balance retirement plan. SMSFs follow a member-chosen investment strategy that is managed by the trustees and requires sound knowledge and experience in investments and risks.
SMSFs also place the responsibility of record-keeping, accounting, taxation, audits, and legal compliance on the members of the fund. RA Veitch & Co has announced its services as an experienced financial planning firm in this area, helping individuals and families achieve financial security and make sound investments for their retirement.
The Adelaide financial planning firm offers comprehensive SMSF establishment and management services. These services cover the preparation of tax returns, arrangement of annual audits, development of sound investment and pension strategies, assistance in the area of aged care services, and estate planning. The company also notifies clients of any legislative changes that may affect the benefits they receive from an SMSF.
The Adelaide aged care planning consultancy also helps clients navigate through the complexities and challenges of Australia's taxation laws and reduce overall tax liability. The company supports individual and institutional clients through a suite of services including the preparation of business activity statements, income tax returns, and tax planning advice and strategy. Other services include the establishment and registration of companies and trusts.
According to a spokesperson for the Norwood, SA tax & accounting firm, "SMSFs require careful planning and vigilant oversight to ensure compliance with all relevant legislation. We are happy to support individuals, trusts, and organizations with our tenured expertise in setting up, managing, and maximizing the benefit of SMSFs."
Headquartered in the city of Norwood, SA, RA Veitch & Co is a tax, accounting, and financial planning firm specialising in self-managed superannuation funds and retirement solutions. Established with a mission of providing sound legal and financial advice on a one-to-one basis, the company focuses on helping individuals achieve and sustain financial security and legal compliance. The company is headed by Robert Veitch, a chartered accountant and SMSF specialist advisor. More information is available at the URL above.
Release ID: 406934