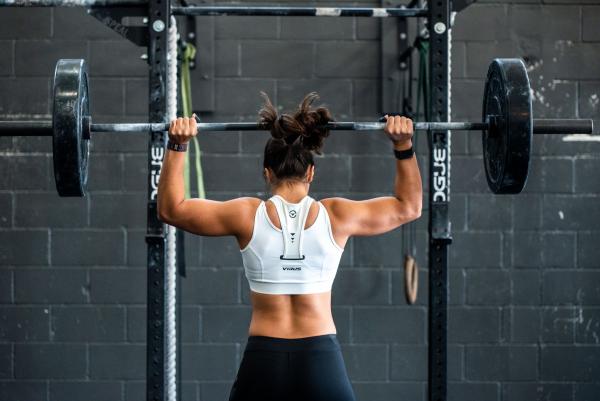 - April 8, 2020 /NewsNetwork/ —
A new results-focused personal training fitness program has been launched by Konquer Fit to support clients in the Quad Cities area IA, which includes Davenport, Bettendorf, Moline, and Rock Island.
Find out about the full range of services here: https://www.facebook.com/KonquerFit
The newly launched results-focused personal training program is designed to coach individuals in order to help them reach specific goals and targets. It could be for weight loss, to improve fitness for health reasons, to build and gain muscle mass or simply to add motivation and accountability.
Konquer Fit understands fitness goals are personal to everyone, which is why the team take an individual approach. After an initial consultant, a member of the team creates a tailored workout and nutrition plan focused on providing results.
As many gyms are closed due to coronavirus, also known as COVID-19, Konquer Fit provides access to an online app, which stores personalized workout plans, tracks progress and allows the team to modify the personal fitness plan as necessary.
Utilizing the online app means clients can still workout from home and monitor their progress. The company believes fitness and exercise is important, now more than ever, as being active can boost health immunity and help people to maintain a positive outlook.
There are a range of options available for clients who want to work out during self-isolation. For instance, if customers prefer to attend virtual sessions instead of relying on the app, they can arrange an appointment over FaceTime.
In addition, people working out from home who struggle with form or are unsure how to safely complete key exercises can view demonstration videos on the company social media channels, including Facebook.
Quote "At Konquer Fit, we strongly believe the only limitations people face are self-imposed. Whatever the reasons are behind this mindset, we're here and we're ready to help you turn your life around and reach your personal fitness goals."
They continued, "We know a one-size-fits-all approach simply does not work when it comes to personal training, it has to be tailored. We listen to what our clients want to achieve and then build a custom plan. We know people are facing challenges due to COVID-19, but we're available to offer support and guidance, whether through the app, FaceTime or via social media. "
Individuals interested in learning more about personal training, including personalized online plans, are invited to visit http://konquerfit.trainerize.com or at the link provided above.
Release ID: 88952416