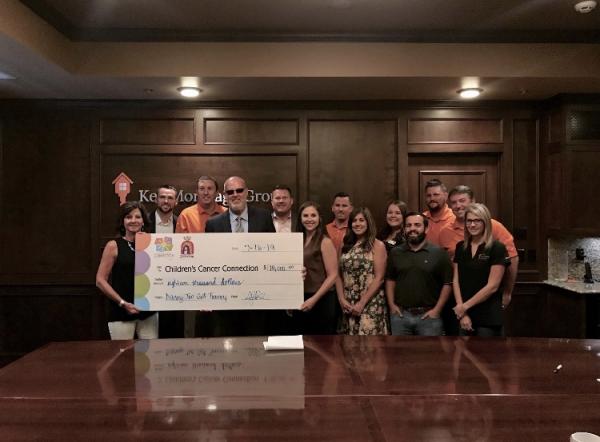 - August 22, 2019 /NewsNetwork/ —
Key Mortgage Group of Davenport, Iowa has launched expert mortgage loan and real estate consultancy services. The firm is the leading originator of mortgage loans in the Quad Cities area with a team of experienced mortgage bankers dedicated to getting their clients the best possible deals on mortgage loans.
More information can be found by visiting: : https://gokeymortgage.com
The professional team of mortgage bankers and loan originators works closely with real estate agents to deliver their clients a one-stop mortgage solution. The firm prides itself on providing the best attention and service to their clients while consistently delivering the best rates on home loans.
The advisors at Key Mortgage Group know how stressful it is to buy a home. They work with each client on a one-to-one basis to minimize the stress by educating them on the different available mortgage loan options and working hard to find the best loan program to suit their individual goals and needs.
Not only does the firm go above and beyond for their clients, they are also devoted to the local community.
The Key Mortgage Group recently helped raise $18,000 for the Children's Cancer Connection as one of the main sponsors of the Danny Joe Memorial Golf Tournament, a popular charity fundraiser event for children's cancer. Find more information about the firm's charity work is available here: https://www.reuters.com/brandfeatures/venture-capital/article?id=137283
Key Mortgage Group is known for sponsoring numerous charitable initiatives across Iowa. Yahoo! Finance recently recognized the firm for their work in the community by publishing this article: https://finance.yahoo.com/news/danny-cornish-charity-golf-tournament-084000893.html
In addition to being active participants in the local community, the firm is passionate about delivering the best possible mortgage loan results to their clients. They have received numerous accolades for their work, including this online testimonial reading, "Ryan and his team were exceptional to work with while purchasing my first home, they were always just a phone call away to answer any question at any time."
The firm is one of the leading mortgage brokers and loan originators in the Quad Cities area. Interested parties are invited to learn more about the company by clicking any of the above-mentioned links.
Release ID: 88908839