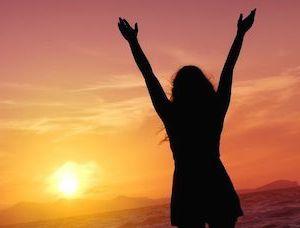 - June 18, 2020 /PressCable/ —
Energy healer Michael Mohoric at Qigong Energy Healing announced the launch of an updated range of alternative healing solutions. The experienced energy healer offers powerful global distance healing for those struggling with pain, illness, stress, insomnia, anxiety, depression, and many more.
More information can be found at https://www.qigongenergyhealing.com
The practice of Qigong healing focuses on the treatment of the whole, rather than focusing on specific health areas or disciplines. The newly launched global distance energy healing solutions at Qigong Energy Healing balance the energy of the mind, body, emotions and spirit to achieve complete healing.
Qigong healing is a non-invasive, natural and gentle way to eliminate physical, mental and emotional stress. This is a "no-touch" holistic healing system based on the fundamental principle that the body has the innate ability to heal itself.
Michael Mohoric provides Qigong energy healing to relieve pain and stress, increase energy and stamina, alleviate anxiety and depression, overcome insomnia, improve the immune system, enhance creativity and productivity, and help heal a variety of health conditions by balancing the energy system.
Qigong distant energy healer Michael Mohoric is the former Secretary of the International Tibetan Qigong Association, founded by Tibetan Qigong Master Zi Sheng Wang. He discovered he was blessed with a gift for distant energy healing while recovering from a serious spinal cord injury.
Michael Mohoric has worked with people all over the world to help them regain and enhance their health and well-being. He is also a professional member of the National Qigong Association.
Currently, included with the monthly energy healing program is a valuable Energetic Feng Shui plan that helps harmonize the energy in one's home.
A satisfied client said: "I feel so much better and more like my old self with this healing. My dog and I have both found calm and have released fear, anxiety, worry and concern. Physical pain and discomfort have melted away and I am more confidently facing upcoming medical procedures. I'm signing up again!"
Interested parties can find more by visiting the above-mentioned website.
Release ID: 88961865