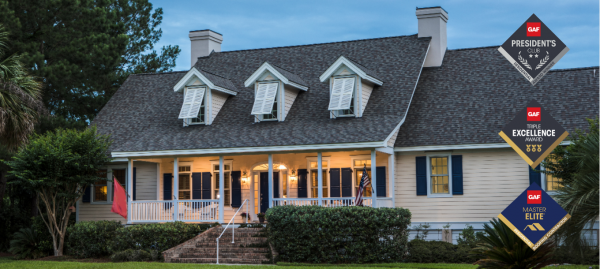 - December 18, 2021 /PressCable/ —
Pyramid Roofing Company is celebrating their 36 year Anniversary, which commemorates 36 fulfilling years in business. This is a huge milestone for the Manchester New Hampshire-based roofing business, which has provided roofing to homeowners since 1985.
Pyramid Roofing Company got it's start in 1985 when founder Shawn Schwotzer wanted to go into business for himself and provide a world-class roofing service to New Hampshire homeowners. He saw an opportunity in the market for honest and fair building services. The marker was flooded with fly-by-night unlicensed contractors providing sub-par roofing services leaving homeowners frustrated. The business was started when Shawn recognized this issue in the marketplace and decided he was going to be different. He was going to go above and beyond and focus 100% on customer satisfaction by using only the highest quality products to build his roofs..
One of the earliest challenges Pyramid Roofing Company faced was building a team of trustworthy team members and sourcing the highest quality roofing products to build with. One of the earliest challenges the business faced was….
While every business of course faces challenges, some, like Pyramid Roofing Company are fortunate enough to enjoy real successes, wins and victories too. Once such victory came when Forging a relationship with roofing industry titan GAF Roofing, supplier of the highest quality shingles and roofing products on the market. One big win was.
Shawn Schwotzer, Owner at Pyramid Roofing Company was also quoted when discussing another big win. "One of the high points of Pyramid Roofing Company's history so far was Hitting and surpassing 500 Five Star reviews. This is a testament to our mission of always providing world-class customer service and a product the customer is very happy with.."
Pyramid Roofing Company's Founder, Shawn Schwotzer says "We're delighted to be celebrating our 36 Year Anniversary. I believe the secret to getting this far in business today is Always putting the customer first… without them, we don't have a business. We are always listening to your customers and hearing what they really want, having a solid product and service people are going to love.".
Pyramid Roofing Company currently consists of over 20 employees and has big plans for the upcoming year. One of their core objectives is To become the number one roofing company in New Hampshire and ensure homeowners get exactly what they want. Zero Compromise..
Pyramid Roofing Company would also like to thank friends, customers and all its partners for their well wishes on this happy occasion.
More information on the business can be found at https://pyramidroofingne.com/
Release ID: 89057183