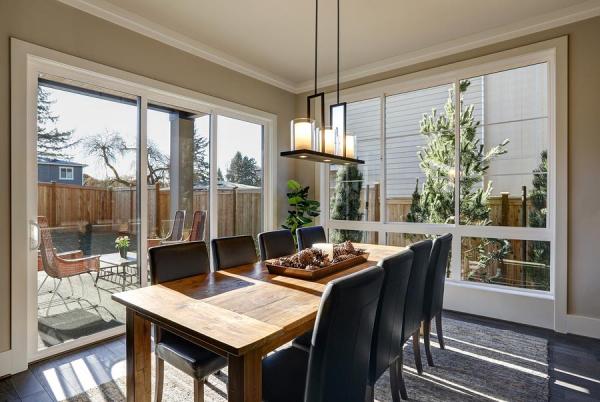 - December 10, 2021 /PressCable/ —
Troy, MI – Window replacement company Pure Energy Window Company, which has several locations in Michigan, has just announced a new location near Troy. The company is headquartered in Brighton and provides window and door replacement and installation services to all of Metro Detroit, Southeast Michigan, and Greater Lansing. The new location in Troy is the company's latest expansion, with the aim of bringing energy-efficient windows and doors to homeowners in Troy and across Michigan.
The owners of Pure Energy Window Company, Matthew Masters and Adrian Beaver, started the company in 2014 in Lansing. The two spent a combined 35 years in window replacement and home improvement and wanted to give homeowners and property managers in Michigan a better alternative to ordinary windows and doors. They saw how their clients' energy bills skyrocketed because of poorly-insulated windows and sliding glass doors. Pure Energy started as a way to offer better products and promote energy efficiency – a trend that interests more and more Michigan homeowners every year. The goal for Masters and Beaver was to marry superior-quality products with energy efficiency.
Pure Energy sells and installs windows, entry doors, storm doors, and patio doors that are custom-made for residential properties. Further to their energy-efficiency mission, the company also installs attic insulation. Pure Energy sources their windows from Sunrise Windows in Temperance, which, according to Masters and Beaver, can improve a home's energy efficiency by 10 times or more compared to builder-grade windows that come installed with new homes.
Expansion to Troy and beyond
Starting with just 10 employees at the original Lansing location, Pure Energy now employs over 80 people across its several Southeast Michigan locations. The company operated out of a space in New Hudson for a few years, but still needed room for growth. In January 2020, the company bought the old Harley-Davidson building in Brighton and turned it into its headquarters. The Brighton space has allowed Pure Energy to grow and expand even more, with a full installation dispatch center, offices, telemarketing center, and warehouse space.
Masters and Beaver are excited to open a new location in Troy, which will serve both Troy residents and customers from the surrounding areas. The company doesn't want anyone to have to travel too far to speak with Pure Energy representatives and see sample windows in person, and having a location nearby makes fulfilling customer orders in Troy more seamless for the company. Pure Energy's goal with expansion to Troy – and the many other cities it operates in – is to provide more personalized customer service.
Window replacement and installation
Pure Energy Window company helps homeowners and property managers of all types. Most clients are interested in lowering their energy bills, but they also appreciate having custom-made windows for their homes.
The company is looking forward to operating in Troy and is excited to serve even more customers in Southeast Michigan.
Pure Energy Window Company is located at 5942 Whitmore Lake Road in Brighton, MI 48116. They can be reached via their website or by phone, at 248-446-6100.
Release ID: 89056072