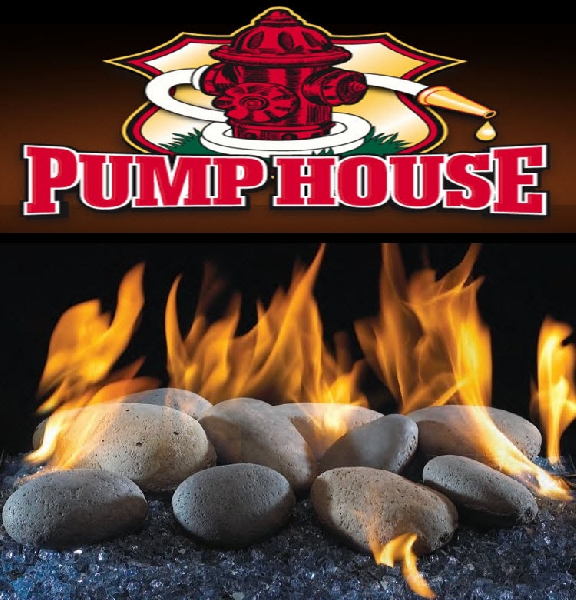 - August 26, 2014 /MarketersMEDIA/ —
Moncton, New Brunswick, Canada – August 25th, 2014 /PressCable/ —

"For Immediate Release"Pump House to Brew Ancient Stone Beer in Celebration of 15th AnniversaryMoncton New Brunswick:
On September 3rd 1999, Moncton, New Brunswick's Brewery and Pub, The Pump House, http://pumphousebrewery.ca/, served it's very first beer. Since then The Pump House has grown to be the largest microbrewery in Atlantic Canada. Their focus has always been about creating unique hand-crafted beers that are now enjoyed across Canada. In Celebration of The Pump House Brewery Restaurant's 15th Anniversary the Brewery has embarked on a very rare beer making journey. Owner Shaun Fraser said " We have never done this kinda thing before and it's a little scary but this is what we originally set out to do as a company, make great hand crafted beer. We always want to be at the fore front of craft beer and sometimes in order to do that you need to look back at the way things use to be." Stein Beer / Stonefire AleDuring the Middle Ages brew kettles were made of wood and could not be direct-fired from a heat source without the fear of burning the kettle to the ground. With necessity being the mother of invention, brewers of the day developed what is now known as Stein Beer. These clever beer making alchemists of the day would add super flame heated stones to the beer wart which achieved desired heat levels needed for making beer. During the process the malt sugars present would caramelize directly and immediately to the stones creating a very distinct flavour. The technique is so old that no records of the exact recipe exist and only one brewery in Germany continues to brew beer this way on a full time basis. The Pump House is truly pushing the limits of experimentation with this latest small batch brew. Pump House Stonefire Ale will commence its path into Maritime brewing history on September 3rd, complete with a "Stone Drop" event. http://pumphousebrewery.ca/. Those beer lovers interested in witnessing the process can win an invitation through the Pump House Face book page. https://www.facebook.com/PumpHouseRestaurant?ref=h…
Only 4000, 750ml bottles of StoneFire Ale will be available for purchase and will be on the shelves at ANBL and NSLC stores in late October.
Contact Info:
Name: Scott MacLeod
Email: pumphousebrewery@rogers.com
Organization: The Pump House Brewery
Website: pumphousebrewery.ca
Phone: (506) 855-2337
Address: 5 Orange Lane, Moncton, New Brunswick, Canada
Release ID: 60676