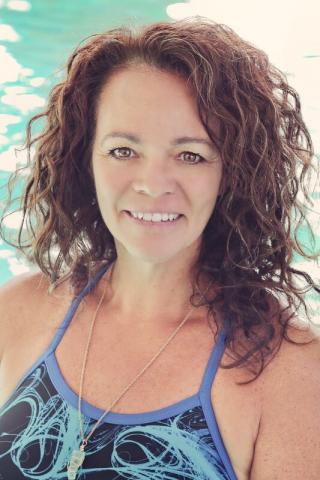 - February 28, 2018 /PressCable/ —
Provo, UT. New Indoor Private Swimming Lesson Instruction company Utah Swim Academy announces their Grand Opening with a BOGO (Buy One Lesson, Get One Lesson Half Off) between March 1st and March 10th 2018..
More information can be found at http://www.utahswimacademy.com.
JoD Jones, Owner at Utah Swim Academy, says: "Our program instruction has stood out above and beyond all others year after year. Why? All of our lessons are private, so your child will receive one-on-one instruction in an undisturbed setting. Your child is unique and so are their learning needs and abilities. To personalize each lesson, our instructors personality profile their students and customize the lesson plan to best benefit their student. You will see progress almost immediately. This sale only happens once a year and is designed to make swimming lessons even more affordable. It is also designed to encourage swimming lessons in the off-season (winter time) so that when the swimming season is here, your children already know how to swim."
She further continued: "Our Infant Survival Swimming lessons are just that, survival swimming. We don't play games or sing songs with our babies. Our focus is to get them comfortable in the water and safe as fast as we can. Infants are capable of rolling over and floating on their own. But know that we need to see them at least 3, preferably 5 times a week for about 6 months. Because they are so young, repetition is key to ensuring they remember these survival skills. If you're just interested in getting them comfortable in the water and want to start survival structured lessons in the toddler stage then its okay to only come once or twice a week. Toddlers make some incredible little swimmers! We consider our toddler program to start at the age of 1 to 3 years old. During their lessons with us, we will focus primarily on survival skills. Including; Floating independently, Rolling to their backs. Jumping in and rolling over, then getting to safety (wall or step) We also teach them to submerge themselves under water to pick up rings! We want to see your child as often as we can for their first month of lessons. If you can come every day for the first two weeks, that's where we have seen the best progress! After they are comfortable with safety skills we slowly cut down to 1-3 times a week year round. We don't want them to forget everything they just learned."
A question that is often asked of them "Is my child too young to start swimming lessons" The short answer is NO! This is the most vital time to start. Catching kids while they are curious about the water so they can taught to respect it, understand their own boundaries and not develop a fear of water. During lessons its normal to experience some crying and even burping and throwing up. JoD further ads "Think of it this way, we are strangers, the pool is a strange place and we are putting them new situations. So its best to let us, as instructors, bond with your child (sometimes with you hiding) and begin to get familiar with the lesson plans! As far as burps and throw up, children go through a process to learn how to hold their breath, at the beginning they swallow some water, if they do we actually want them to throw up. Better out than in! As they progress you may hear some large burps exit your child's body, this means they aren't swallowing water any more, now they are swallowing air! Over time they will start to blow bubbles which is the proper technique we strive for in the water"
This is a great chance for Utah County residents to enjoy year round private swimming lessons in an indoor setting that is geared toward teaching lifesaving swimming lessons in an accelerated format.
Utah Swim Academy is opening its new facility on March 1, 2018. JoD Jones, the owner has helped thousands of children, teens, and even adults over two decades learn to swim. What makes their program unique is the personalization of each lesson to each student. Their instructors use personality profiling, which allows each student to progress at their own pace. Their system along with complete one on one instruction allows each lesson to be beneficial. Not only do the students' progress faster than any other swim program but the students skill set is above and beyond any other programs have typically shown. The results include increased confidence in and around the water, shorter time to progress, safety awareness and improved stroke form, strength, coordination, agility, and speed.
With no membership fees, no cancellation fees, an easy convenient online scheduling system and now at a great limited time only sale, Utah Swim Academy strives to offer their clients unparalleled service. The promise to continually push to be at the forefront of the swimming instruction industry when it comes to convenience, flexibility, safety, trust, and results is their credo.
When asked about the new service in Provo, JoD Jones said: "We think it's going to be a hit because there is nothing else like it for miles around".
Further information about Utah Swim Academy and the Grand Opening Buy One Lesson, Get One Lesson at half off, all the details can be found on the company website at http://www.utahswimacademy.com.
Release ID: 305456