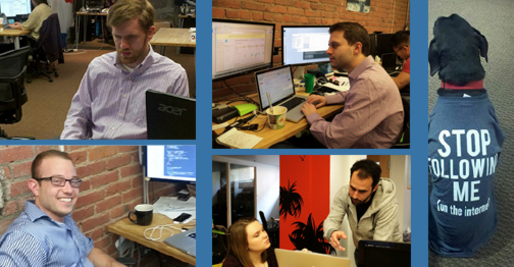 - February 1, 2017 /PressCable/ —
In most of Western society, breaching personal privacy in the name of national security isn't necessarily "an okay thing to do", however, the counterparts to the East in China have a much different perspective.
Whether a Chinese citizen or simply living in China as a non-native, it is generally a safe assumption that the Chinese government is constantly watching— and basically knows everything about the people both, online or off.
One surprising aspect, however, is that it's not always the government itself that is doing the watching, as Saša Petricic writes for CBC news, "there's an industry of private and state-owned high-tech enterprises serving [the Chinese government]."
A great example of surveillance by the Chinese government is explained by Peter Fuhrman in the Washington Post last year. He wrote that just about every time he got an international phone call on his Chinese mobile phone, he was pinged within seconds by a text message. It was an automated message from the anti-fraud department of the city of Shenzhen's Public Security Bureau (PSB), China's version of the FBI. This message informed him in polite Chinese that the PSB knows he is on the phone with someone calling from outside China, and so he should have been especially vigilant, because the caller could be part of some scheme to steal his money or otherwise cheat him. For more information on how to protect online identity, visit their website.
While the mass-surveillance of the Chinese people by its government is not necessarily 'breaking news', one characteristic that has come into play recently is the fact that the data being collected, is for sale online, and it's not that expensive.
An investigation done by the Chinese newspaper the Guangzhou Southern Metropolis Daily explains that detailed reports about friends and family including bank records, recent hotels stayed at, travel arrangements, border entry and exit records, real estate transactions, etc could be received for a little over $100 USD.
The foremost argument in-favor of mass-surveillance by the Chinese government is national security. In China, however, the principles of national security are being brought to an entirely new level with the introduction of the idea of "social credit"—a social trustworthiness score given to citizens by the Chinese government. The notion behind this policy is simple: "If trust is broken in one place, restrictions are imposed everywhere."
As Americans, this kind of government surveillance is mostly considered atrocious, Orwellian, or even laughable. However, as it was explained in a blog post last week, Americans may be headed towards a period of mass-surveillance themselves as President-Elect Donald Trump prepares to take office in the coming days. While the American government continues to breach personal privacy, Americans may also be forced to reconsider, or redefine, the term "privacy" by following the lead of Chinese citizens.
Release ID: 165890