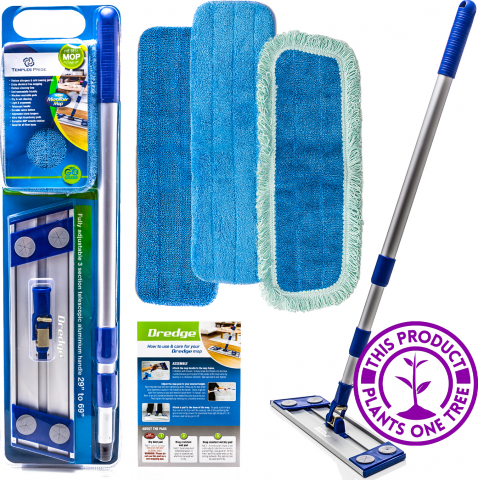 - January 1, 2021 /PressCable/ —
Microfiber mop brand, Dredge, has launched a special new year promotion to celebrate the start of 2021. They are offering a one time 70% discount on their dredge mop to the first 100 people to claim the deal. The Dredge mop normally sells for $37.95 which includes their 3 microfiber mop pads. With the deal, the price is reduced to $12. This promotion will begin on the 1st of January 2021 and will not expire. It will only be terminated once 100 mops have been claimed. To claim a coupon, buyers simply need to send an email quoting this promotion to deal@templespride.com.
"We are super excited for this promotion," says Brian from Temples Pride, "We are happy to give some people the opportunity to own a microfiber mop who normally might not be able to afford one. The promotion goes live on the 1st of January 2021. All that people need to do in order to claim their coupon code for the Dredge mop on Amazon is send an email to deal@templespride.com mentioning this promotion. If they are one of the first 100 to claim the deal then we will congratulate them and promptly send their 70% off coupon code for the mop. The deal is limited to one per household."
The Dredge mop is available for sale on Amazon.com and buyers can have the mop with free shipping in mainland USA provided they have Amazon Prime.
Temples Pride was founded in 2015 with a mission to provide an environmentally friendly & effective microfiber floor mopping system. To further support their mission, they are dedicated to reducing their environmental impact by helping to protect critical forest habitat. For every mop that they sell, they plant 1 tree.
More information about Temples Pride and the Dredge microfiber mop is available on their website.
https://www.amazon.com/Professional-Microfiber-Resistant-revolutionize-Experience/dp/B01AZLM64G
Release ID: 88991305