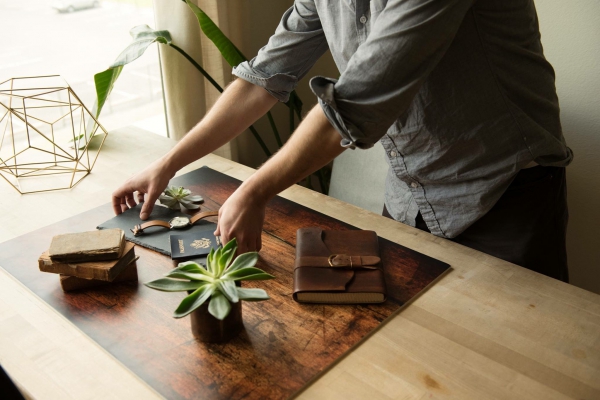 - September 19, 2017 /PressCable/ —
Earlier today, Medium. announced the launch of Medium Photo Boards, its flat surface photography backdrops is set to go live early next month. For anyone with even a passing interest in the world of Photography, this launch will be worth paying attention to, as it's set to innovate the world of product photography for ecommerce, stores, boutiques, small business, social media marketers, and anyone else that needs to take beautiful product pictures.
Currently, with even a passing glance, a person will notice that only large expensive vinyl backdrops are available. Spokesperson at Medium., Laura Bartlett, makes a point of saying "things are going to change when Medium Photo Boards launches".
Laura Bartlett continues… "We now offer a first-of-its-kind flat board D.I.Y. product photography styling backdrop that will help the beginner photographer take professional looking product photos whether they're using an iPhone, android cell phone, or DSLR camera. It's as easy as: Placing the board, arranging the product, and finally, snapping the photo. We do this because we believe business owners depends on great photos in order to build their brand and increase sales. Ultimately this is going to be a huge benefit to our customers because it will give them something that wasn't available prior to Medium. Previously, small business owners had to outsource their product photography to professional product photographers."
Medium. was established Spring 2017. It plans to officially receive and ship orders of Medium Photo Boards the first week of October and aims to become the #1 choice for perfect product photography backdrops.
Currently, the closest thing to Medium Photo Boards are cumbersome, heavy, stationary vinyl backdrops. Medium Photo Boards improved on this by creating a ultra-portable and water resistant backdrop using photo-realistic "clone" images of popular backgrounds such as stained wood, granite, marble, and burlap mounted onto 22 inch X 28 inch compressed foam boards. This alone is predicted to make Medium.'s Flat Lay Photography backdrops more popular with customers in the Photography space, quickly.
Once again, Medium Photo Boards is set to launch October 2017. To find out more, the place to visit is www.mediumphotoboards.com
For further information about Medium.,this can be discovered at www.mediumphotoboards.com
Release ID: 240577